Jineology classes in high schools in Rojava
High schools in the Cizire region will be offering Jineology classes in the 2018-19 term. Jineology Committee Member Nupel Ehmed stated that they will be promoting women and women's history in society.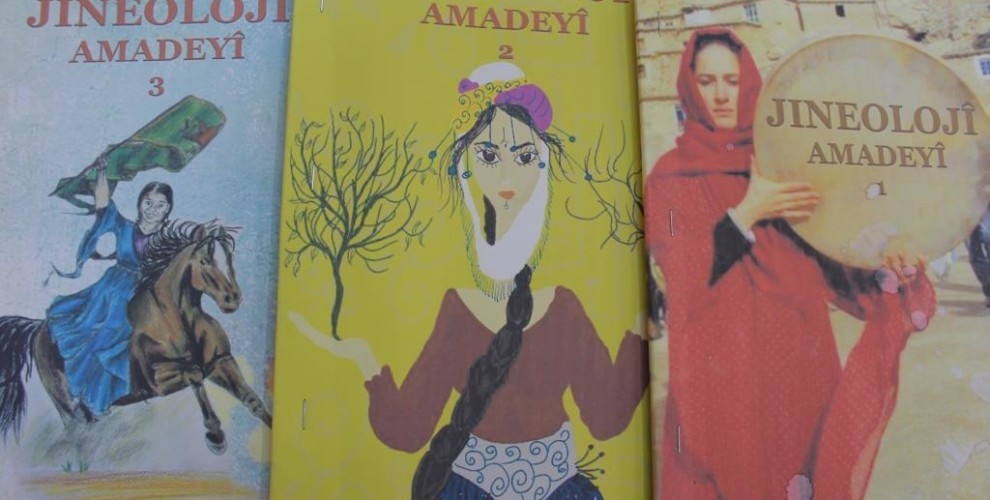 The curriculum the Cizire Education and Training Council prepared for high schools for the 2018-19 term includes a Jineology (Women's Science) course.
The Jineology Committee has been working on education in Rojava since the beginning of the Rojava Revolution, and has prepared a text book for the first, second and third years of high school. Teachers who will be teaching Jineology classes in Arabic and Kurdish will be receiving training during the summer.A text book that has four chapters ("What is Jineology", "The Nature of Women", "The Societal Identity of Women", "Emancipation from Societal Sexism") has been prepared for first year students.
The second-year text book includes the chapters "The Neolithic Era", "Time of Goddesses", "First Destruction of Sex", "Second Great Destruction of Sexual Culture", "The Capitalist Era", "Women's Resistances in the Last Century", "The Socialist Revolution and National and Women's Emancipation Struggles".
For the third-year students, the text book includes chapters "The Freedom Struggle in Kurdistan", "Women's Unity, Forming the Party and Forming the Army", "Freedom Ideologies and Practices", "Duties of Jineology" and "Areas of Jineology".
"THE ROLE HEGEMONS GIVE WOMEN IS NOT THEIR NATURAL ROLE"
Jineology Committee Member Nupel Ehmed spoke about Jineology efforts and stating that women are still not recognized in society, said: "We say that women's role has been lost, the role hegemons give women is not their natural role. Women have a historic role. We will show this role to society. And for that, it is important to start with the new generation. We will teach women and women's history to both girls and boys. Because the issue belongs to both sexes."