'Vengeance Teams' claim the action against Turkish soldiers
What the Turkish media claimed to be an accident turned out to be a sabotage action in Silopi, Şırnak.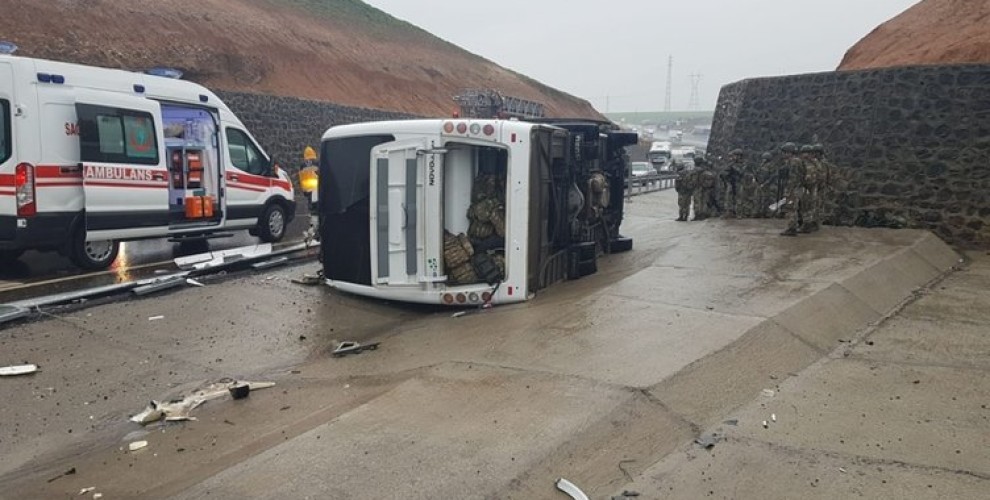 A group calling themselves "Martyr Islam Gever and Martyr Ronahi Vengeance Teams" has announced having carried out a sabotage action against a Turkish military vehicle in the countryside of Şırnak province at 10 am on 24 March.
The Vengeance Teams stated that as a result of the sabotage action which targeted the Turkish military vehicle as it headed towards the Ercüment Barracks, at least 2 soldiers were killed and some 20 others were wounded.
As part of its campaign to distort the truths in the war between the Turkish army and the PKK, the Turkish media reported the incident as an accident, claiming that one soldier had died and 20 had been wounded.
On the other hand, Martyr Sorxwin Roboski Vengeance Unit has announced having set fire to two cars belonging to AKP people in Esenyurt district of Istanbul on 18 March.
While the Turkish state had similarly reported the crash of a Turkish helicopter in Çekmeköy, Istanbul as an "accident", a group calling themselves "Martyr Çiyager and Martyr Zeryan Vengeance Teams" announced that their units downed the helicopter that crashed in the Cekmekoy Kirazli neighborhood of Istanbul on February 11.
In their statement released on 13 March, the group said; ""The helicopter was downed with an RC model drone, which was guided to fly into the propellers. Two captains and two officers were killed in the action, which was carried out to support the hunger strikes and to protest against the isolation imposed upon Leader Apo [Öcalan]."
Turkish state authorities claimed that the helicopter had crashed in an accident and announced that the Pilot Captain Umit Ozer, Captain Semih Ozcan, Officer Sergeant Major Ilyas kaya and Officer Staff Sergeant Yakup Avsar had died in the crash.