People in Serêkaniyê rise up against violations and crimes
After militiamen of the occupation troops kidnapped and robbed people from villages near Serêkaniyê in northern Syria, there were fierce protests in the villages.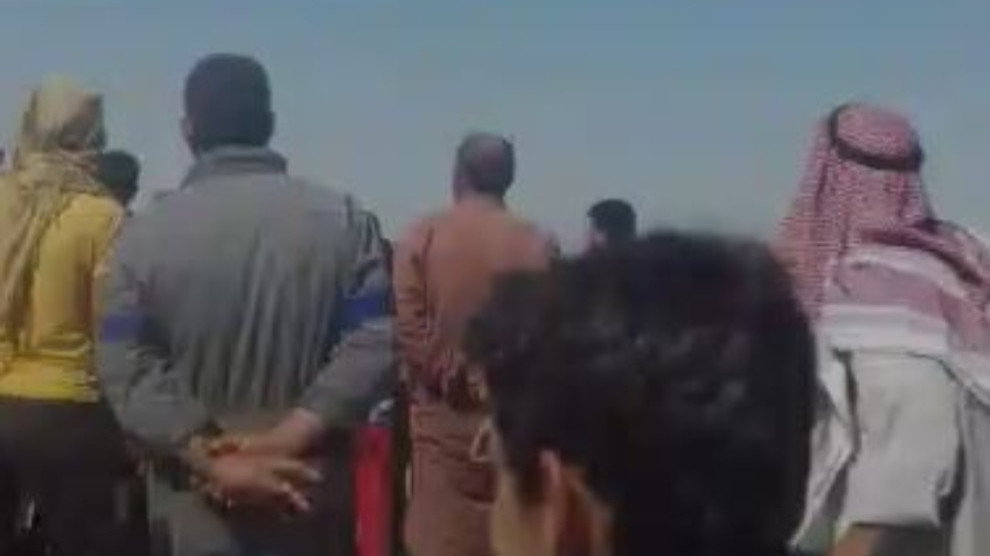 After attacks by the so-called Suleyman Shah Brigade against inhabitants of the villages of Qatuf and Tell Diyab near Serêkaniyê (Ras al-Ain), there were fierce protests by the population. The Suleyman Shah Brigade, which belongs to the militia alliance "Syrian National Army" (SNA) commanded by the Turkish secret service MIT, has invaded villages, kidnapped several young people, stole money in the amount of $1,500 and abused women in particular. The villagers then blocked roads and demanded the release of the prisoners. According to the population, the civilians were kidnapped because they had opposed the occupation.
Those abducted by the occupying forces repeatedly disappear in torture prisons. In many cases, they are released in exchange for a ransom, while others are murdered or kidnapped in Turkey. A recent UN report classified this action by the occupying forces as a war crime.