Turkey continues to change the demographic structure in Afrin
Organizations operating under the name of humanitarian aid institutions in Turkey-occupied Afrin, are changing the demographic structure of the region.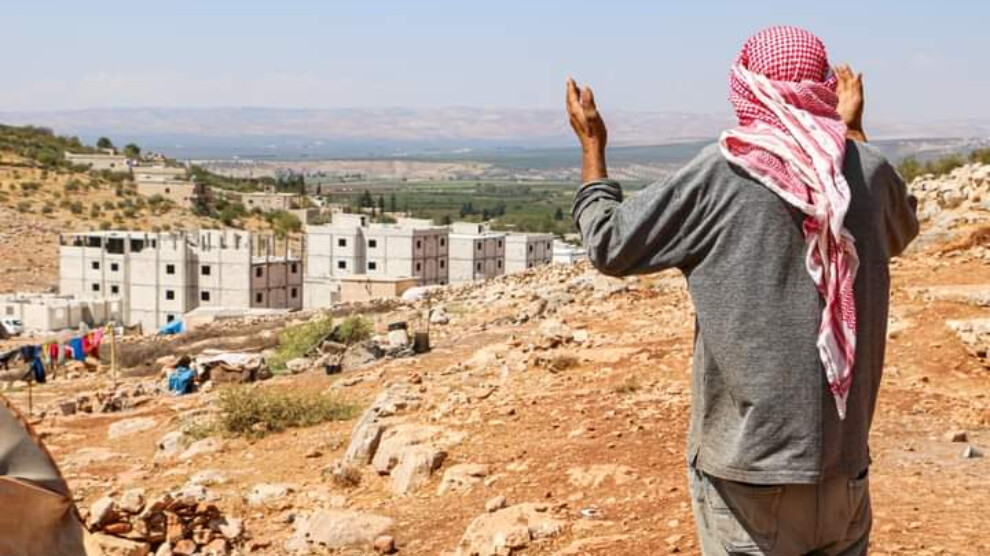 Since Afrin Canton was occupied by Turkey and its proxies, the demographic structure of the region has been changing. Due to the invasion attacks, 300,000 people were displaced. Nearly 400,000 people from different parts of Syria were brought by the Turkish state to settle in the houses belonging to the people of Afrin.
After Afrin was occupied, radical groups affiliated with the Brotherhood were transferred here.
According to ANHA, the names of some associations operating in Afrin are as follows: "El Eyadî El Beyde Association, El Eyş Bikerame Association, El Eta Association, Arap 48, İxase Al Humaniye Association, IHH, Hilal El Ehmer El Kurdi and the Islamic State of Kuwait Ministry of Foundations."
Nearly 20 collective houses were built in Afrin by these associations. People brought from outside Afrin were settled in these new houses, which were built especially in the regions where Yazidis lived.
Meantime, the El Eyadî El Beyde Association completed the religious school it started to build in Afrin. It also built religious schools in the villages of Besme and Şaderiye.
The invading Turkish state is trying to destroy everything that represents the Kurds in Afrin. Afrin Canton was turned into a city belonging to Turkey. Place names are changed. Roads are being closed for the safety of Turkish state security forces. Erdogan posters hung on all the roads. In fact, instead of Syrian identity cards, Turkish id cards are compulsory. Turkish lira is used in Afrin instead of Syrian lira.