Children of Fire claim the explosion at fireworks factory
A fireworks factory exploded in the western Turkish province of Sakarya earlier today. The militant group "Children of Fire" has claimed responsibility for the action.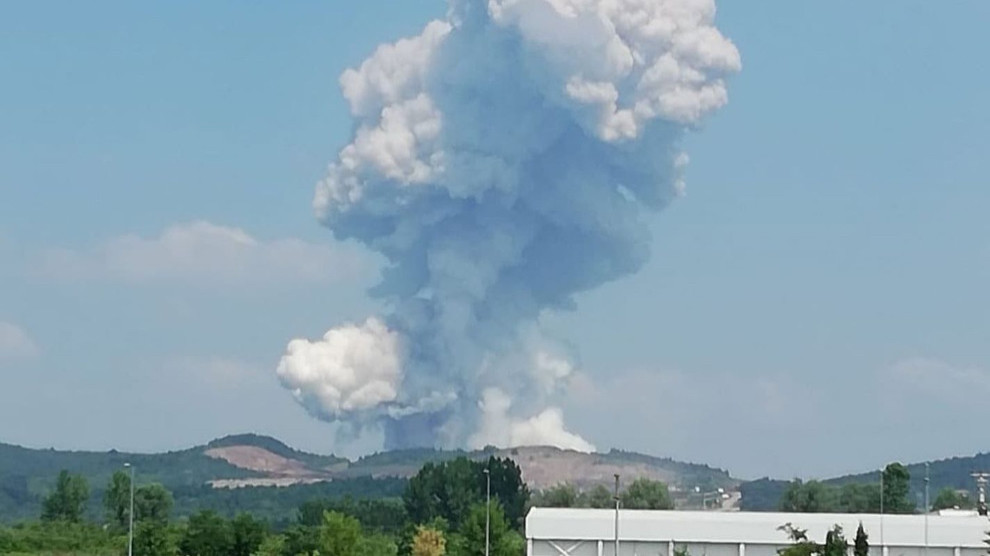 The militant group "Children of Fire Initiative" has claimed responsibility for an attack on a fireworks factory in western Turkey. At least two people died in the explosion in the Hendek district of Sakarya province on Friday. Another 75 people were injured, and about 150 to 200 people are said to be trapped in the building, the governor initially said. According to latest Turkish media reports, the explosion killed four people.
The explosion at the factory is said to have been felt within a radius of 50 kilometres. On Twitter, Turkish Health Minister Fahrettin Koca said: "We will soon be at the scene of the accident and will follow our president's orders to deal with the incident. 85 ambulances, two rescue helicopters and 11 emergency medical teams are on site."
TV footage showed a huge cloud of smoke over the building. The National Emergency Response Agency AFAD said it was an "industrial accident".