HDP: There is barbarism in Halfeti
HDP's Law and Human Rights Commission Spokesperson Ayse Acar Basaran pointed out that the people have been barbarically tortured in Halfeti.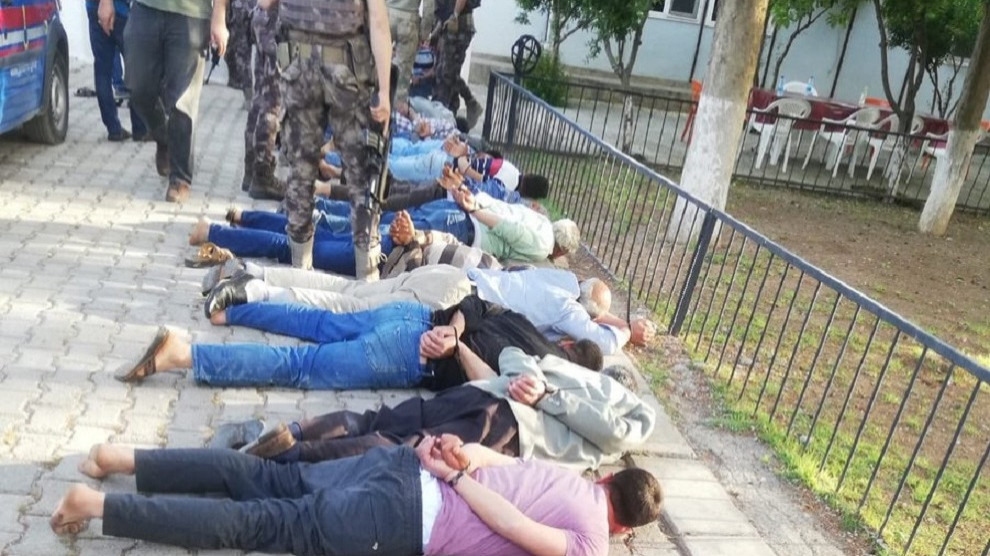 HDP's Law and Human Rights Commission Spokesperson and Batman MP Ayse Acar Basaran issued a written statement on the torture and detention of dozens of persons in Halfeti.
"TREATIES AGAINST TORTURE HAVE BEEN SHELVED"
The statement says the following:
"Security forces arbitrarily detaining at least 38 people in various villages of Halfeti, putting these detainees in reverse handcuffs and forcing them on the ground, the duress the persons were subjected to in a manner reminiscent of middle ages torture show that all the treaties against torture that Turkey has signed have been shelved.
The unlawful impositions that no two detainees could have the same lawyer, that visits are limited to five minutes under police supervision, that only Turkish can be spoken are continuations of violations of law and of arbitrary practices that have no basis in the law.
The lawyers who met with the detained citizens say their clients have been severely tortured, they are not allowed to seek treatment and that the detention process is not at all transparent."
"WE KNOW THE TORTURE PAST OF THE STATE"
Basaran stressed that the state's torture policies can be seen in Van, Mardin, Mugla, Batman, Urfa, Amed and various other cities and said: "We saw that the photos of citizens tortured by security forces were leaked to the press on purpose. We saw that the state was displaying power over citizens through torture, tyranny and violence."
Basaran said: "We would like to remind the security forces that torture people and use mafiosa discourse that as per Article 94 of the Turkish Penal Code, the crime of torture isn't subject to statute of limitations and that those who protect them now are not going to be here forever."
HDP's Law and Human Rights Commission Spokesperson Ayse Acar Basaran concluded her statement with: "We are closely monitoring the barbarism in Halfeti. We are appealing to the relevant judicial bodies to have the participants to this crime, those who ordered it, the special operations units, the police, the soldiers and all those responsibleinvestigated."