HPG Dersim Command: Civilians should avoid military areas
The HPG Command in Dersim warns the people against intensive activities of state's counter-guerrilla forces in the province and calls for the avoidance of military areas so that civilians are not harmed in actions.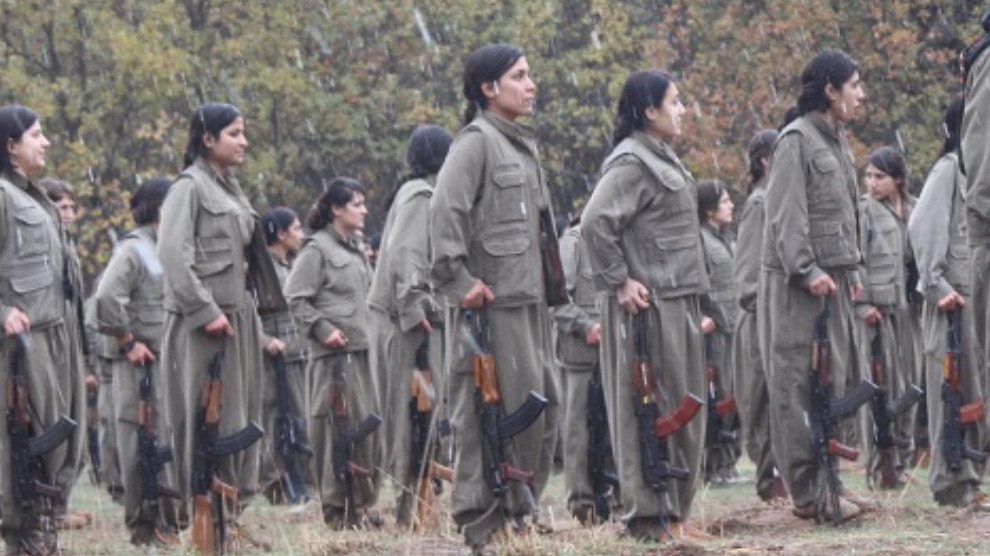 Against the background of intensified counter-guerrilla activities in the province of Dersim in Northern Kurdistan, the command of the People's Defense Forces (HPG) Command in Dersim calls on the people to avoid military restricted areas. "Collaborators" are also asked to stop their cooperation with the "fascist Turkish occupying state".
Under the label of hunting mountain goats, which are considered holy to the Alevi population of Dersim, not only are the animals killed and the nature of the region destroyed, said HPG Dersim Command and added: "These counter-guerrilla activities also seek to expose the movement areas of the guerrillas. In the face of these attempts, we will not remain inactive and will act accordingly."
The statement pointed out that: "Our people and our movement have put up a great and dignified resistance against the colonialist regime of the Turkish Republic. The fascist AKP/MHP alliance is waging a total and genocidal war that intends to annihilate the Kurdish people and their geography. The massacre of the nature of Dersim, which has been going on for years, has also gained momentum. The enemy is trying to implement its new occupation plan by building more dams, outposts and military roads. On the one hand, this is intended to make this region, which has offered protection for the people of Dersim from the oppressors for centuries, defenceless. On the other hand, the traces of the great massacres committed by the occupying forces in the course of history are wanted to be removed. On this piece of land, which houses the bones of thousands of Dersim's sons and daughters, the invaders want to immortalize their atrocities with new occupation plans."
The statement continued: "In this period of historic resistance, the people of Dersim should see through and be mindful of the enemy's policies. Logistical assistance in the construction of barracks, roads and hydroelectric power plants and food supplies means being part of those who intend to commit genocide against the Kurds. It is our duty to bring the invaders to justice as those responsible for the genocide. All military sectors of the fascist regime are in our sights. In order that our people and civilians are not harmed, people should avoid any kind of meeting with the enemy and stay away from military areas. In the contrary case, we will not be responsible for possible damage."