Kurd tortured to death in Tehran prison
A 23-year-old Kurd has been tortured to death in Fashafoyeh Prison, south of Tehran.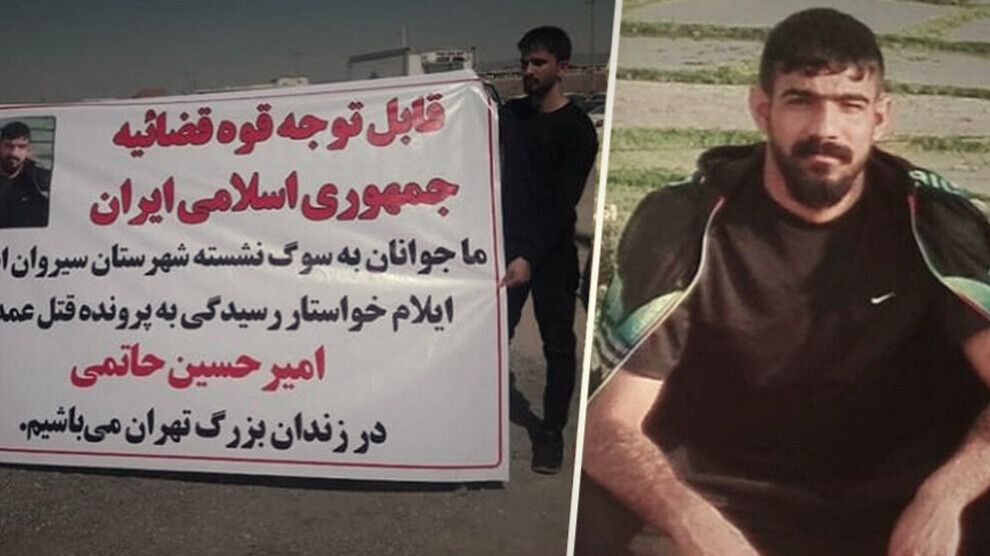 A Kurd was reportedly tortured to death in a prison in Iran's capital Tehran. This was reported by the Kurdistan Human Rights Network (KHRN). According to the report, the victim is 23-year-old Amir Hossein Hatami. The man is originally from a village in Sirvan in the eastern Kurdish region of Îlam, but lived and worked in Tehran. He is believed to have been killed last Wednesday.
KHRN has learned that Hatami was arrested about two weeks ago for a petty offense and taken to Fashafoyeh Prison, located 32 kilometers south of Tehran, Iran's largest detention facility with an estimated 15,000 inmates. There, he received, among other things, "heavy blows to the head with batons," according to a telephone conversation with his father earlier this week. During the conversation, he also reported that he was being transferred to a hospital. A visit to the young man in the hospital was denied to relatives. A day later, the prison administration announced the death of Amir Hossein Hatami.
Family members and friends of the Kurd gathered outside Fashafoyeh prison on Saturday to protest. The authorities were called upon by an angry crowd to bring those responsible for Hatami's death to justice. The latter's father initially refused to receive his son's body until the cause of death is officially confirmed. In the early evening, the body of Amir Hossein Hatami was finally brought to his native village of Lerênî for burial.
Extrajudicial executions in Iran
Extrajudicial executions by regime forces occur repeatedly. According to statistics from the Kurdish human rights organization Hengaw, at least 23 Kurdish prisoners died in Iranian detention centers as a result of torture between 2017 and 2021. At least fifteen of them were political prisoners. There are also increasingly frequent attacks on Kurdish opposition members by Iranian intelligence services outside Iran, which often end fatally.