Assyrian-Syriac villages under heavy attack
Syriac Military Council respond to the attacks.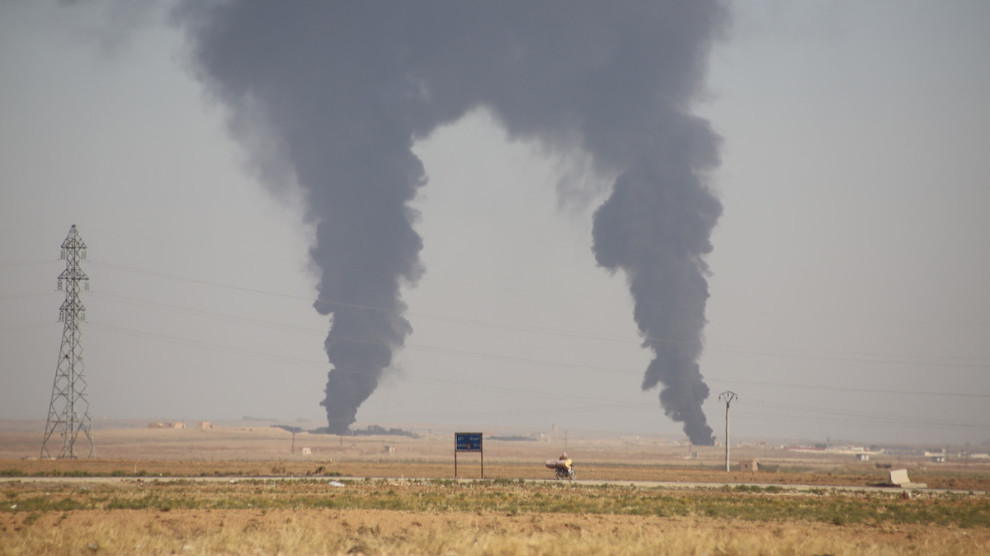 The Turkish state has been attacking the village of Aziziye in Til Temir region since the early morning hours. While the village was targeted by a renewed aggression at around 14:30 local time, Dawudiye village and Isha hamlet were heavily attacked with artillery. The attacks on populated area threaten the lives of civilians.
Surroundings of the Til Tewile village were also attacked with howitzers and mortars at 14:00 in the afternoon. The village is inhabited by around a thousand Assyrian, Syriac, Kurdish and Arab families.
Heavy clashes have been taking place between the Syriac Military Council fighters and occupation forces since Tuesday night. The Turkish state is attacking the region with armed unmanned aerial vehicles (SIHA), tanks, mortars and heavy weapons.
According to reports from the ground, 4 fighters of the Syriac Military Council lost their lives during the past 24 hours.
While many members of the occupation forces were killed or wounded, the exact number is not clarified yet.
The occupation forces have invaded the villages of Qasimiye, Rihaniye ve Reşidiye and the hamlets of Rimone, Danyal, Gego, Yelda, Tuma and Hebîb Qerezîan at 3m Wednesday night and forced the residents to leave their homes.
Attacks against the villages of Til Temir have continued this morning as well. The populated villages of Dawudiye and Hiwesha were attacked with mortars in coordination with UAVs at 09:45 this morning.