Thousands stand as human shields at Serekaniye border
People in the Democratic Federation of North and East Syria say they will not allow Turkey to invade their lands and will resist a possible invasion to the end.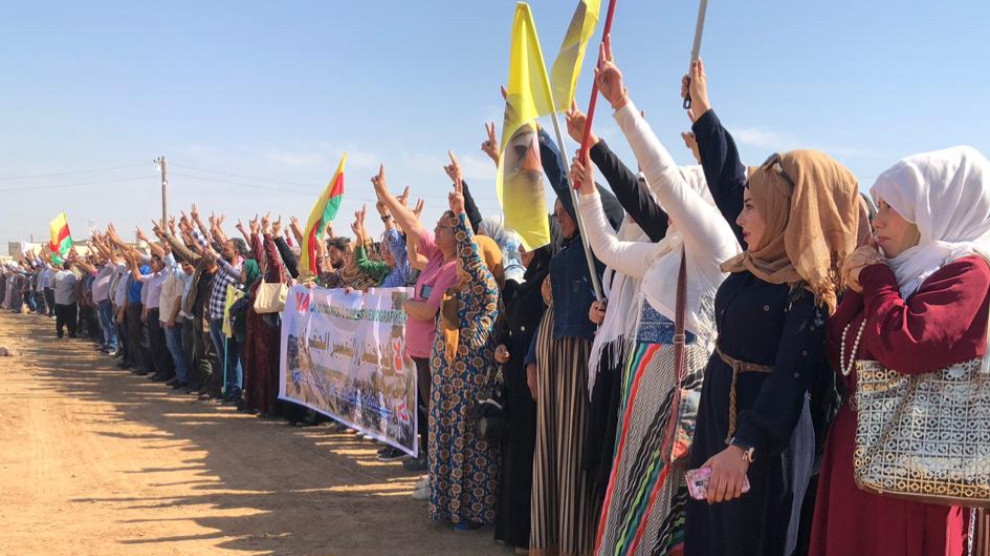 The people of North and East Syria are taking to the streets in masses to express their determination and readiness to counter an invasion attempt by the Turkish army amid increased threats of Turkey and withdrawal of the US troops from the border area.
On Monday, tens of thousands poured into the streets across the region and protested against the Turkish state's increased threats to invade northern Syria.
Serekaniye City Council set up a tent at the border with Turkey where people are gathering to stand as human shields against Turkey's attacks.
Masses from Heseke and Amude have joined the protest today.
Thousands of people in the area are chanting slogans against invasion and giving a message of resistance.