Hundreds from Deir ez-Zor join SDF ranks
More young people have completed their training and officially joined SDF ranks in Deir ez-Zor.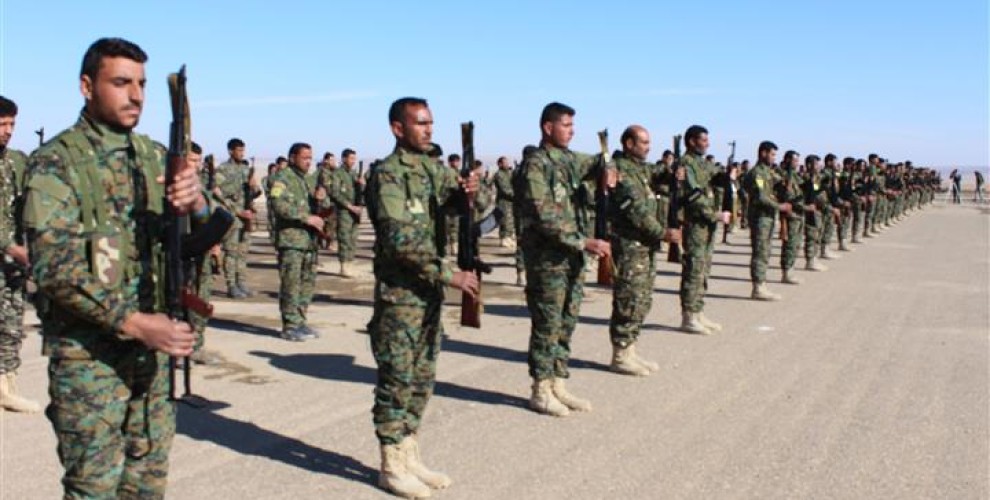 After attending a training cycle, hundreds of young people from Deir ez-Zor have joined the ranks of Syrian Democratic Forces (SDF).
The closing of the training cycle was marked by a ceremony that was attended by SDF commanders and the new recruits in Kasra town of Deir ez-Zor.
Speaking here, SDF Southern Commander Polat Can said the following;
"Increasing participation in the struggle manifests local people's trust in the SDF. More than 700 people have joined the ranks in liberated areas and they maintain the security of their regions at the moment. We promise to protect our territory until the very end."
Following the speeches, the new recruits took their oath and officially joined the SDF.