Turkish army suffers heavy losses in Heftanin: 31 dead
The Turkish army suffered heavy losses during the occupation operation in Heftanin. According to HPG, 31 soldiers were killed over the weekend.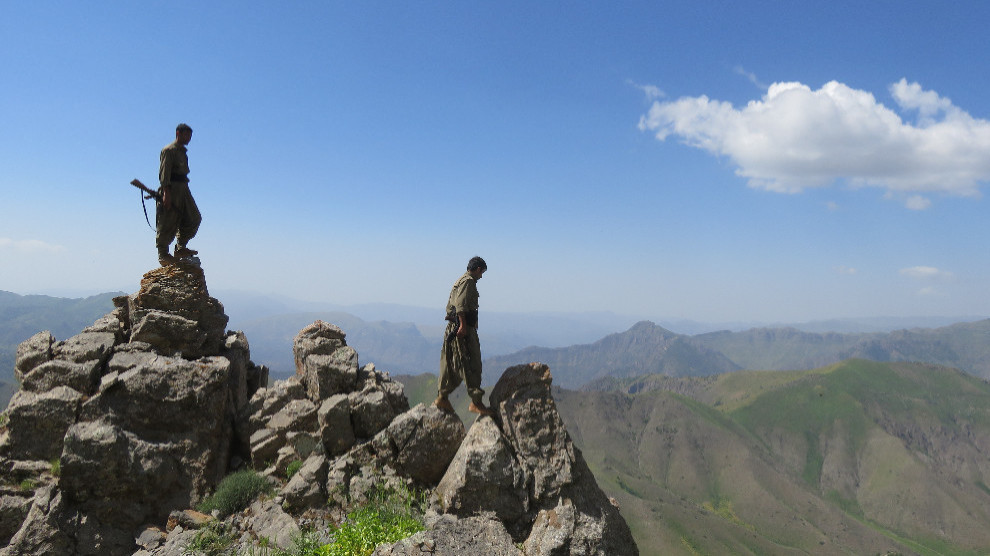 According to the Press Centre of the People's Defense Forces (HPG), the Turkish army suffered heavy losses in the South Kurdistan region of Heftanin at the weekend.
Regarding the details of the guerrilla resistance against the invasion in Heftanin, which started almost a month ago, the press office informs that the Turkish army tried to make an advance to the hills of Kartal and Şehîd Birhat in the Bektorya region on 11 July at 4 am. The advance was first observed by the guerrillas, then the HPG struck at three different places. Seven soldiers were killed and many more injured. In the same area, three sabotage actions against enemy units took place early Saturday morning, in which 16 soldiers were killed and five others injured. During the fighting and bombing in the area, guerrilla fighters Evîn and Bahoz fell as martyrs.
On July 12, Turkish ground troops tried to advance on Dola Beraza area and the Indirme hill in the Xantûr area. The guerrillas struck from three sides and killed three soldiers. When the Turkish troops withdrew, the HPG struck two more times, killing five soldiers.
Three soldiers killed in action in Van
The HPG Press Office also informed about a military operation of the Turkish army in Gürpınar district of Van province. In the Axula region, troops were airdropped from transport helicopters on 2 July, and there were clashes with an HPG unit. Guerrilla fighters Welat, Kendal and Azad were martyred in action.