Two Turkish soldiers killed, another injured in Metîna
HPG/YJA Star guerrillas targeted the Turkish army in Metîna on November 27 and 28. Two Turkish soldiers were killed and another one injured.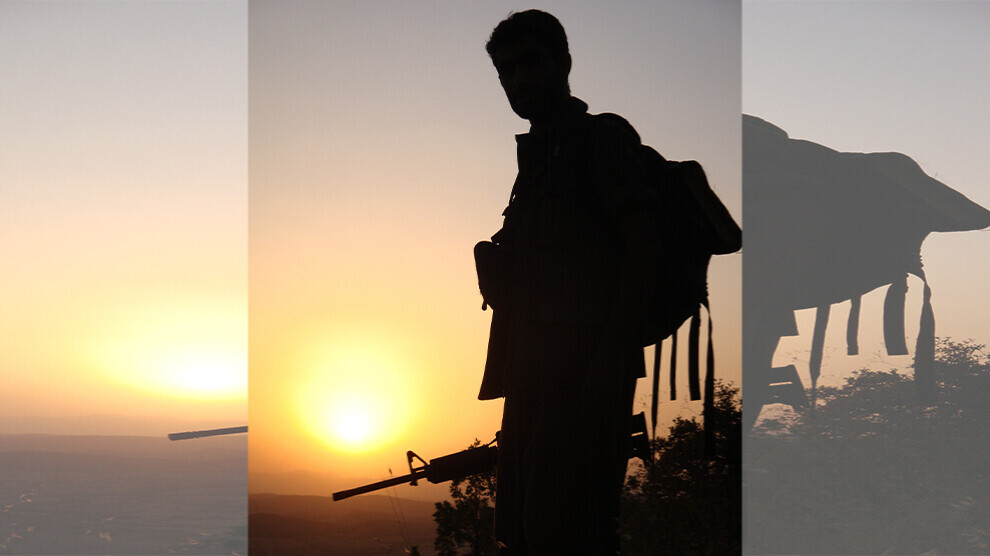 The Press Office of the People's Defense Forces (HPG) released a written statement concerning the latest guerrilla actions and Turkish invasion attacks in the guerrilla-held Medya Defense Zones in southern Kurdistan (northern Iraq).
The statement published on Monday includes the following:
"As part of the Cenga Xabur Revolutionary Campaigns in the Metîna region:
On November 27, at 15:00, one A-4 position of the Turkish army on Hill Milîtan on the Qaşura line was targeted by our forces, and one Turkish soldier was injured.
On November 28, at 10:30, mobile guerrilla teams carried out a coordinated action from two directions against the Turkish troops on Hill Milîtan on the Qaşura line.
The first and second groups of guerrillas simultaneously struck at close range six Turkish soldiers who were building an emplacement. At least two Turkish soldiers were killed as a result of this successful action based on the guerrilla warfare of the new era.
Between November 27 and 29, the areas of Çemço, Rênçbiraxa, Girê FM and Sîda in the Zap region were bombed with howitzers fired from the Turkish military posts on the border line.
On November 27, the Hill Hakkari in the Metîna region was bombed by Turkish fighter jets.
Further airstrikes by the Turkish army targeted the Ergene area in ​​the Garê region on November 20, and the Deriyê Hirçê area on November 27.
The Turkish bombings caused material damage in the fields and gardens of the local people in Bashure (South) Kurdistan."