Vengeance Unit claims actions in Amed and Istanbul
An urban guerilla group has claimed responsibility for actions in Amed and Istanbul. A police station in Amed was attacked with homemade explosives, while in Istanbul a vehicle belonging to a company working for the Turkish army was destroyed.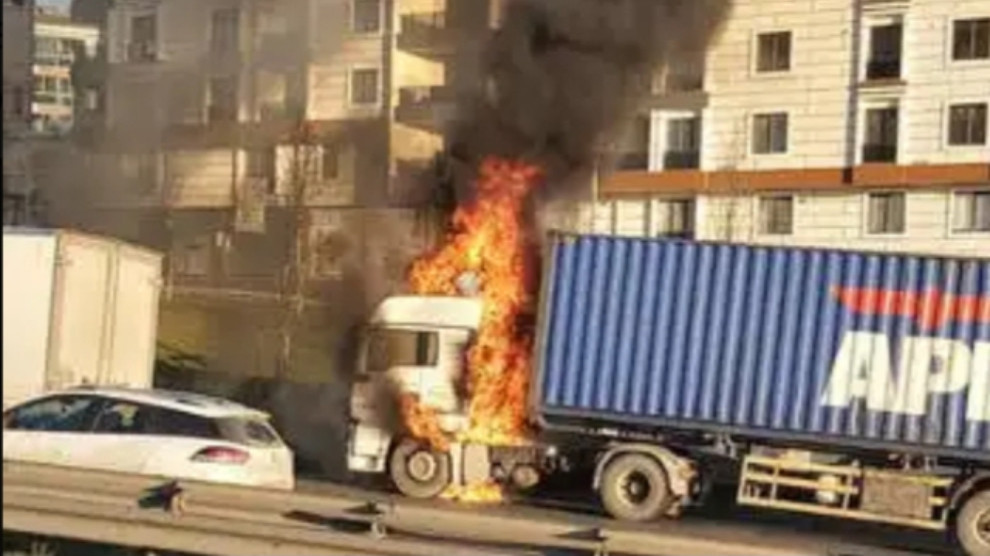 The Martyr Sorxwin Roboski Vengeance Unit has claimed responsibility for two actions in Amed (Diyarbakir) and Istanbul. According to a statement, six homemade explosives were thrown at the Melikahmet Suriçi police station in the central district of Sur in Amed on January 24. The police station and surrounding area were damaged, and no information is available about the dead or injured. According to the group, the action was carried out in memory of those martyred in the Sur resistance.
On the same day, a truck belonging to the IMEAK Maritime Chamber of Shipping was destroyed in the Esenyurt district of Istanbul. The Vengeance Unit said IMEAK was targeted because it is working for the Turkish army.
"We will continue our actions against all the economic and commercial centres that support the war against the Kurdish people. We will continue to retaliate by targeting the occupiers always and everywhere until their genocidal system is smashed to pieces", the statement said.
On Saturday, the Martyr Xemgîn Roj Vengeance Unit claimed responsibility for an action against the Turkish police in Istanbul. According to the group, at least five vehicles of the police forces were burned down in the district of Küçükçekmece on Friday night.
A week ago, the urban guerrilla group Martyr Sorxwin Roboski Vengeance Unit had claimed responsibility for a deadly attack on police officers in the province of Osmaniye, located in the northern Mediterranean region. Three policemen died and two others were injured in the sabotage action.
Prior to this, the Martyr Soro Vengeance Unit in Istanbul targeted two agents of the Turkish secret service MIT with homemade explosives and injured both of them severely. Property damage was caused to the secret service agents' car.