Activists in Athens protest Turkish attacks
The massacres and occupation attacks carried out by the Turkish state against Kurdistan were protested by hundreds of people marching to the Turkish consulate in Athens.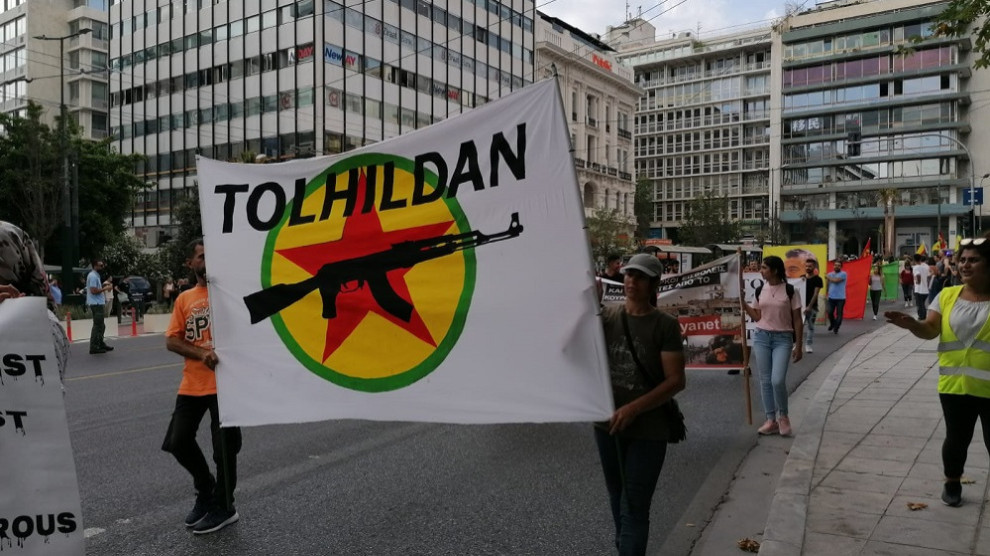 Kurds and their friends gathered at Akademia Square in Athens to condemn the attacks of the invading Turkish state. At the march promoted by the Kurdistan Cultural Center and the Revolutionary Youth Movement, activists held photos of Kurdish people's leader Abdullah Öcalan, PKK and KCK flags, and banners in English, Kurdish and Greek condemned the attacks.
Activists marched through Athens' main streets and also in front of the Greek Parliament.
The march ended in front of the Turkey Consulate where a rally was held, despite the police presence.