At least 11 dead in Israeli attack in Syria
At least 11 fighters have been reported dead in the attacks Israeli forces carried out against Syrian regime forces and their ally Iran's targets.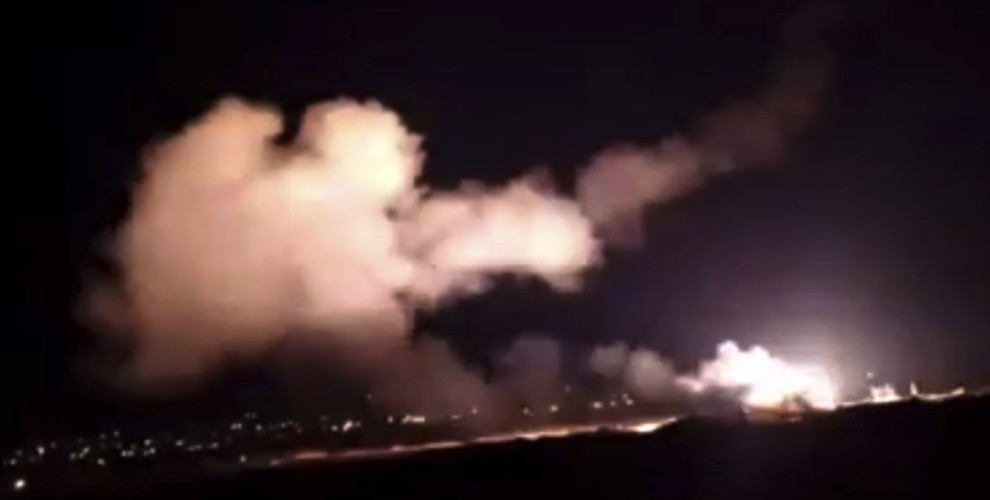 According to Syrian Observatory for Human Rights (SOHR), the Damascus area and positions in the Suveyda province to the south of the country were targeted in Israel's bombing. The SOHR announced that at least 11 fighters, 2 of them Syrian, have lost their lives in the bombing.
SOHR stated that the regime forces and Iranian and Hezbollah positions in the area between Kesva and Cemraya sectors and the Damascus International Airport were targeted in the bombing.
A military airport in the Suveyda province and a warehouse under Iran/Hezbollah's control have also reported to be hit.
SOHR Director Rami Abdul Rahman said: "In terms of the death toll, these have been the most violent airstrikes since May 2018."
At least 27 pro-regime fighters and 21 foreign fighters (11 of them Iranian) had been killed in the dozens of Israeli airstrikes in May.