"I came to Kobanê to fulfill the dream of my fallen friends"
Bêrîtan was wounded in the bomb attack in Suruç in 2015 while trying to bring toys to kids in Kobanê.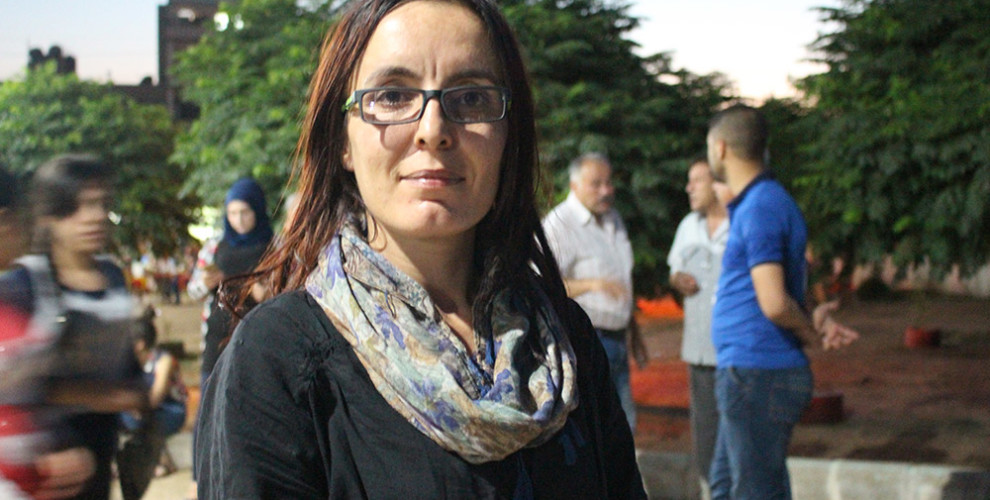 Following the liberation of Kobanê from ISIS mercenaries in 2015, many young people from different cities in North Kurdistan and Turkey wanted to go to Kobanê and had to cross the border in Suruç.
Revolutionary young people who were taking toys to children in Kobanê fell martyrs in a suicide attack by ISIS in the border town of Suruç on 20 July 2015. Thirty-three people lost their life in that attack.
Bêrîtan, friend of the martyrs of Suruç, was wounded in the bomb attack. She promised that after getting better she would keep the words and promise made to her fallen comrades and would go to Rojava.
Bêrîtan went to Rojava and spoke to ANHA about her comrades, their dreams and their promise to bring the children of Kobanê some toys so to give them a smile amidst the war.
The young woman said that it was clear that the Turkish state was helping the mercenaries that attacked Kobanê at that time.
"We could not remain silent seeing the State supporting these mercenaries. I fulfilled the dreams of my martyr friends and came to Rojava as soon as I got better to meet these children".
Bêrîtan said she has managed to convert the pain she feels for her lost friends into a great strength and source of inspiration and she came to Rojava as they had pledged to hug the children of Kobanê which is "like hugging my friends", she said.