Kurdish woman on trial in Stuttgart released after 17 months
Evrim A., a Kurdish activist on trial in Stuttgart, was released after 17 months of custody.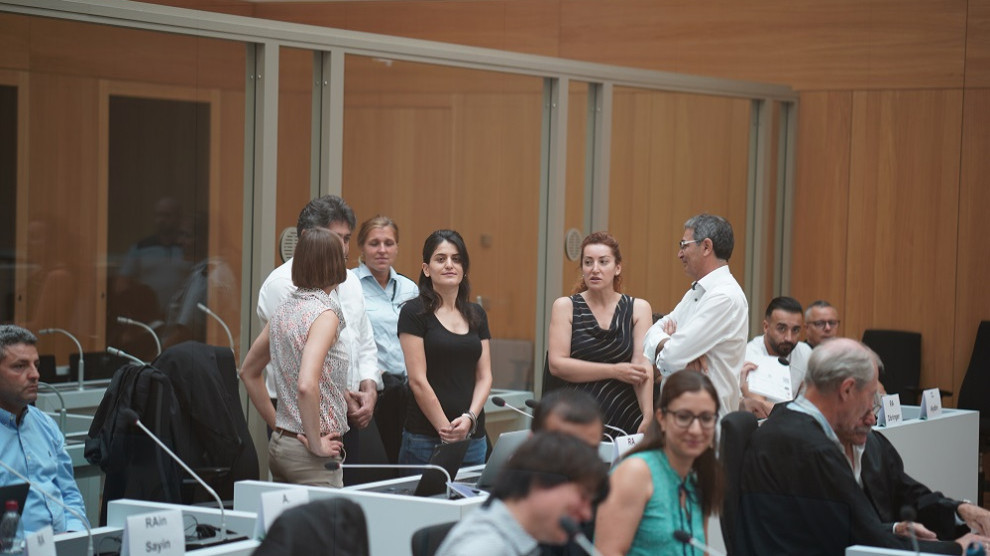 The trial of 5 Kurdish activists (4 of whom imprisoned in Stamheim Prison) in Stuttgart continues.
A new hearing of the trial against Veysel S., Agit K., Evrim A., Ozkan T. and Cihan A. was held in Stammheim prison hall.
Evrim A., who was accused of helping in the kidnapping of informer Rıdvan Ö., is tried under article 129b of the German Penal Code like the other Kurdish activists.
Evrim A., who was tried on charges of 'aid and abetting', was released on probation at the hearing. Evrim A., whose passport was confiscated, was released on the basis of proportionality (Verhältnismäßigkeit), provided that she signed to the police two days a week. The trial was postponed to Thursday (19 December ).
Five Kurds were detained on 5 April, charged under article 199b on "foreign organisations", and their trial began on 16 April. The trial takes place in the newly built high-security court room at the Stammheim Prison.