SDF rescues another Yazidi family from gangs
A SDF special unit has rescued another Yazidi family from ISIS as part of the second phase in the Operation Cizire Storm.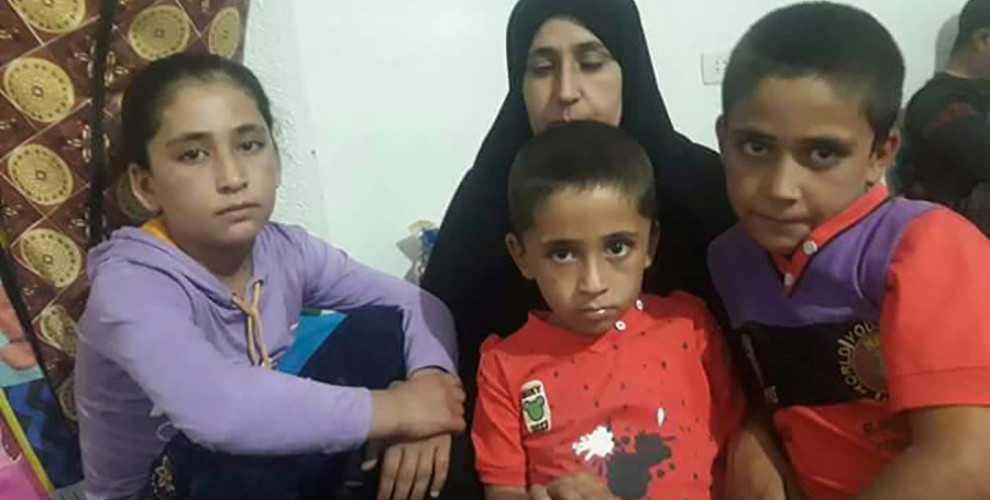 Syrian Democratic Forces' (SDF) operations to clear the eastern countryside of Deir ez-Zor from ISIS gangs and rescue civilians continue in collaboration with the Iraqi army and international coalition forces. A SDF special unit carried out a special operation on the eastern bank of the Euphrates and rescued one Yazidi mother and her 4 children from ISIS.
The rescued family members are mother Xezal Coqî and children Daliya, Habib, Ali and Samî.
The SDF unit handed over the rescued family members to the Deir ez-Zor Civil Council to be transferred to the Democratic Autonomous Administration and the YPJ later. YPJ has recently formed a committee that works in coordination with the Shengal Autonomous Assembly to send rescued Yazidi families home.
On August 3, 2014, KDP and the Iraqi army had withdrawn from Shengal due to ISIS attacks and tens of thousands of Yazidis had been left to the mercy of the vile gangs, who abducted thousands of women and children.