Turkish consulate tries to prevent screening of Blackberry Season in Cologne
The film Blackberry Season by director Haşim Aydemir will be screened for the first time in Cologne tomorrow. The Turkish Consulate tried to block the screening.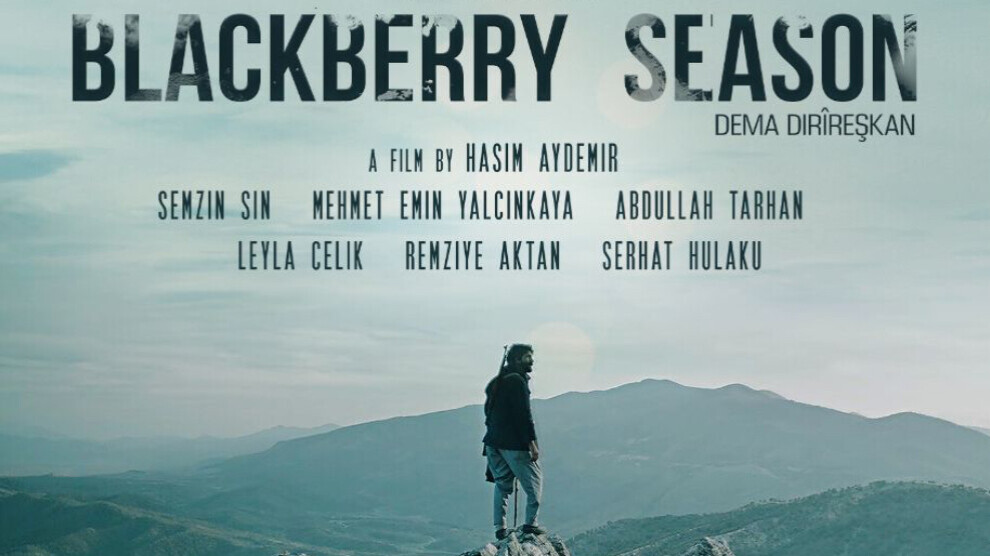 The film Dema Dirîreşkan (Blackberry Season) by director Haşim Aydemir will be screened tomorrow, Saturday, at 7 pm at the Filmforum NRW theatre in Cologne.
According to the information received, the Turkish Consulate put pressure on the Filmforum NRW management to cancel the screening of the film.
The owner of the theater informed the film crew in writing that they could not broadcast the film due to technical reasons.
A short while later, Filmforum officials reached the film crew by phone this time and said that the film was not banned, that it could not be censored in Germany and that it would be screened as planned.
The film crew reacted to the pressures by the Turkish state with a written statement. The statement said: "The Turkish state's fear of art is clear. In the last week, Turkey has cancelled concerts by Kurdish artists and arrested several artists. The AKP-MHP government, which wants to make its existence legitimate and permanent, wants to transform everything that can transform, beautify and make life more liveable into a crime. This situation has turned into the usual practice of the Turkish state. As we have seen in recent days, intense pressure is being exerted on Kurdish artists by the Turkish state. They want to impose these practices on European states as well. We condemn this approach once again. We believe that our film will be supported by all art lovers. Our goal, of course, is to be worthy of our audience, to show things that they may not know, and to create a little sensitivity."
The movie will be screened in the following cities:
PARIS
21/05/2022
20:00
Les 7 Parnassiens 98 Bd du Montpamasse,
75014 Paris, France
COLOGNE
  21/05/2022
19:00 - 21:30
Filmforurm NRW Bischofsgartenstraße 1,
50667 Cologne, Gemany
NURNBERG
26/05/2022
FilmhausK4/Kunst Kultur Quartier,
Konigstr 93,
90402 Numberg, Germany
MARSEILLE
04/06/2022
18:30
Navenda Chanda Kurde
33 BdBurel,
13014Marseille, France
DRAGUIGNAN
12/06/2022
13:00-15:00
130 Boulevard Joseph Bernard de Trans en Provence,
83300 Draguignan, France
HEIDELBERG
18/06/2022
19:00
Karlstorkino Am Karlstor 1
Heidelberg, Germany
KIEL
26/06/2022
19:00
PUMPE Hassstraße 22,
24103 Kiel, Germany