YPG: Three Turkish soldiers and two mercenaries killed in Afrin
Within the scope of the second phase of the Resistance of the Age in occupied Afrin, YPG forces continue to carry out operations targeting Turkish-backed mercenaries.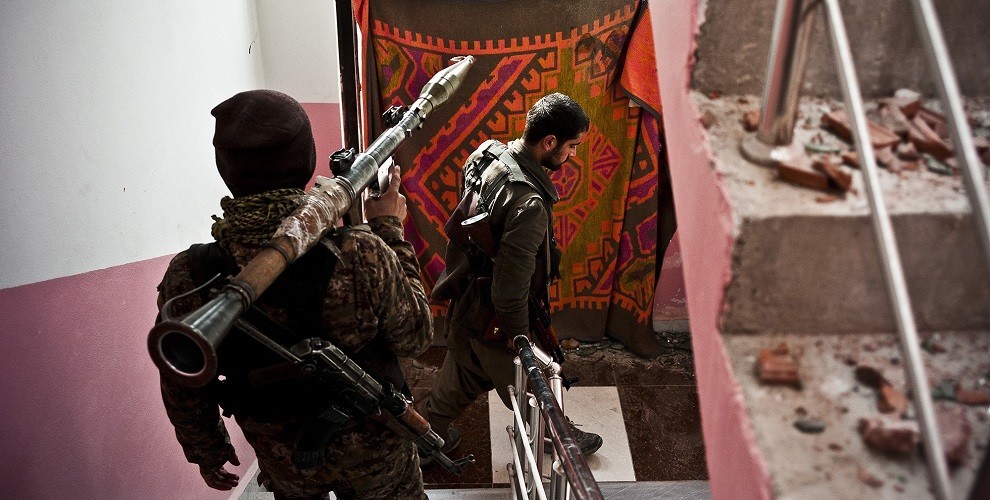 YPG (People's Defense Units) Press Office announced the following details of the most recent actions carried out by YPG units against the occupation forces in Afrin:
"On December 5th, one of our units carried out an operation in the area between Afrin's Sherawa and Shara districts, targeting a military base of the Turkish invasion army. Clashes broke out between our forces and Turkish soldiers. As a result, three Turkish soldiers were killed.
During the clashes and while staging incomparable resistance, one of our comrades was martyred. The name of our martyred comrade will be released to the public at a later time.
On December 6th, our unit carried out an operation, targeting the terrorists of the Sultan Murad Division in Afrin's Rajo district. As a result, one of the mercenaries was killed and another one was wounded.
Regarding the operation from December 2nd, when our forces have targeted the Ahrar al-Sham headquarters located in the center of Jinderese town and which resulted in killing six terrorists and heavily wounding eight others, it was clarified that one more mercenary that had been wounded died of his wounds later."