Commander from Manbij: Why was Turkey silent when ISIS was here?
Manbij Military Council Deputy Commander General Ebu Ali Necim spoke about Turkey's threats against Manbij, asked, "Why were you silent when ISIS was here?" and said patrols are still in their positions and that they will continue to defend their city.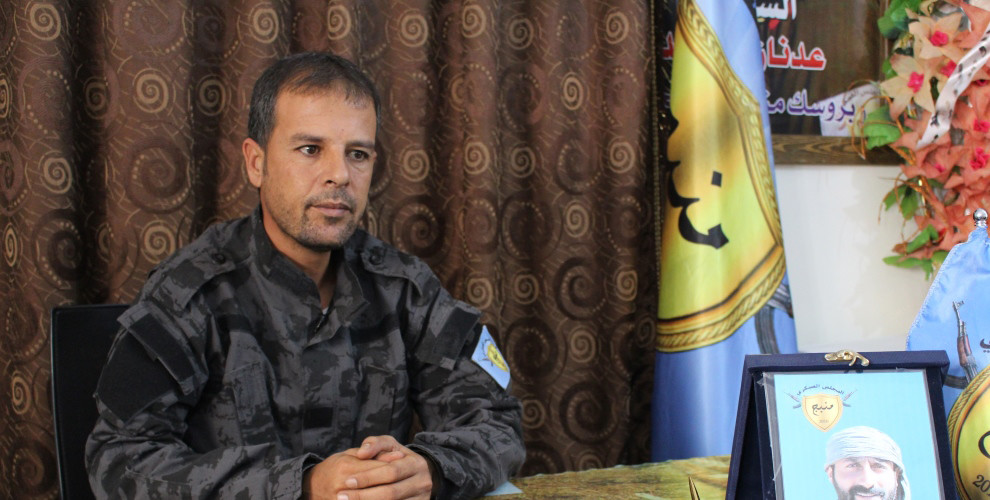 The "Turkish and American units have joint patrols in Manbij" claims made by the Turkish state have turned out to be completely false.
The units in question are patrolling the south of Jarablus, under Turkish army occupation, like they have been before. There isn't any new situation except the previous patrols, as confirmed by sources in the region.
"NO NEW PATROL AREAS, BUT THE THREAT CONTINUES"
Manbij Military Council Deputy Commander General Ebu Ali Necim spoke about the matter and said, "The AKP government uses the security measures in the city as an excuse to threaten Manbij in various statements."
"WHY WERE THEY SILENT AGAINST ISIS INVASION?"
Ali Necim protested the Turkish state constantly talking about the security measures they take and asked: "Why was the Turkish state, concerned so much with our security measures, silent when ISIS was in the city? ISIS dug many trenches and tunnels in Manbij, Jarablus, Bab and Azaz but Turkey didn't speak of any threat then. I wonder why."
"MANBIJ'S SECURITY IS THE PEOPLE'S SECURITY"
Necim said as the Manbij Military Council no threat can deter them from taking security precautions for their own city: "Whatever the price may be, we will take our precautions. Because we know that the security of Manbij is the security of the people."
Necim said the Manbij Military Council has many martyrs, including Ebu Leyla and Ebu Emced, and continued: "Our martyrs gave their lives so we can live in safety. We will continue on their path and give our lives for our people if necessary."
Necim added: "When we launched the Operation to Liberate Manbij, we promised the city residents that we would rescue them from ISIS and we kept that promise. Now we keep another promise and say we will protect the city from all attacks."
"THE PEOPLE OF MANBIJ WILL CONTINUE TO DEFEND THEIR CITY"
Manbij Military Council Deputy Commander General Ebu Ali Necim concluded with: "We are here as a military force. Our members are the children of this city, they are of this people. It is our primary duty to defend the city. Meanwhile the international coalition forces are still present in the city and we continue the joint action room activity for the safety of Manbij."