HPG pays tribute to commander Tekoşer Gever
The HPG Press Center announced that Tekoşer Gever (Müslih Ike) fell martyr following the Turkish air attack carried out on 20 August 2019.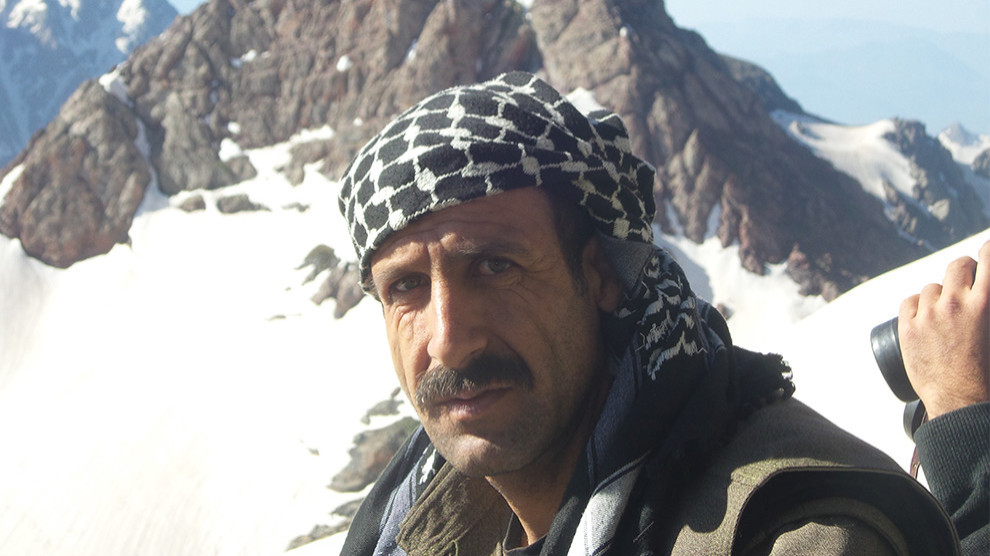 The HPG Press Center said in a statement: "The invading Turkish state, which increased its attacks against our movement and our people in 2019 and tried to keep itself alive by promising of ending the PKK through new occupation operations, has suffered a great defeat and failure given the great resistance of the Kurdistan guerrilla.
Occupation operations developed for Northern and Southern Kurdistan have been spoiled by the resistance of the Kurdistan guerrillas. 
The architects of this historical resistance carried out against the occupying Turkish state have undoubtedly been our heroic martyrs. Tekoşer Gever (Müslih Ike), was one of them. He fell martyr following a Turkish air attack on Medya Defense Areas on 20 August 2019."
The HPG released the full identity of guerrilla Tekoşer Gever:
     Code Name: Tekoşer Gever
     Name Surname: Müslih İke
     Place of Birth: Hakkari
     Mother - Father Name: Mahbup - Ahmet
     Date and Place of Martyrdom: 20 August 2019 / Medya Defense Areas
The statement added the following remarks: "Comrade Tekoşer joined in the Kurdistan Freedom Struggle in 1993 at a young age and worked with active devotion on the war field for many years.
Tekoşer, who has been very attached to his people, party, martyrs and Leader Apo since the first day he joined the struggle, has become an exemplary fighter, commander and comrade.
Tekoşer successfully and completely fulfilled all his duties until his last HPG Military Council. Comrade Tekoşer has been a talented commander and strategist and has undertaken actions that had a great impact on the enemy's invasion attempts."