HPG: Two Turkish soldiers killed
According to HPG, two soldiers died during guerrilla actions against the Turkish army in Northern and Southern Kurdistan.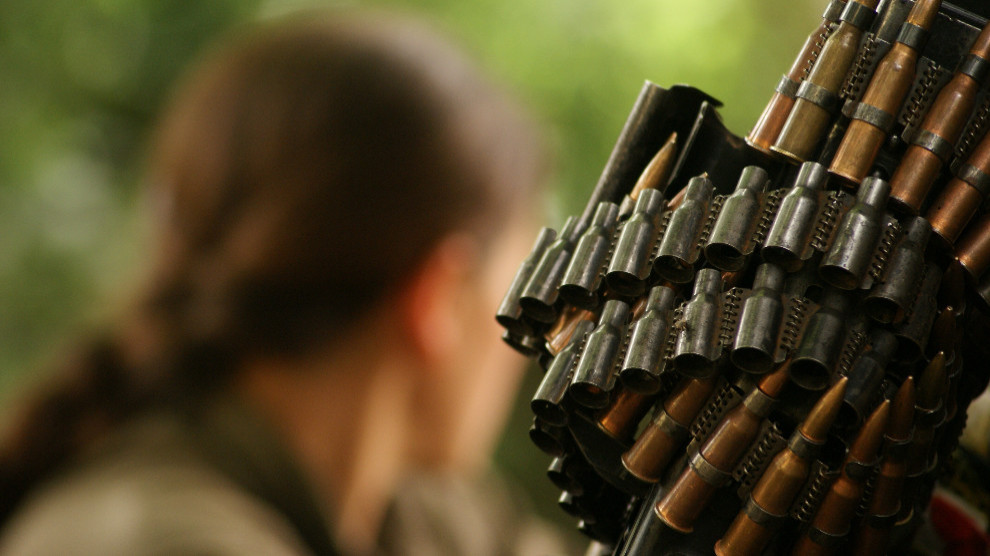 The Press Office of the People's Defense Forces (HPG) released a statement detailing the latest actions carried out by guerrillas against the Turkish army in Northern and Southern Kurdistan, in which two soldiers were killed.
According to the statement, one of the soldiers was killed yesterday in the region of Heftanin in the Medya Defense Zones in Southern Kurdistan, which has been attacked by Turkey since mid-June. The soldier was targeted by a sniper unit on Hill Şehîd Adar from close range.
Another soldier died the day before in a similar action in the Çarçella area, which is located in the Zagros basin in the province of Hakkari in Northern Kurdistan. The action was carried out by guerrillas of the women's guerrilla force YJA-Star as part of the "revolutionary guerrilla offensive" proclaimed in the region in memory of the fallen fighters Bager and Ronya.
On Monday, in the course of a series of actions, guerrillas hit Turkish forces in Çukurca district of Hakkari. According to HPG, Turkish military positions on Hill Xeregol were "effectively put under fire". It was not possible to determine the number of casualties in the ranks of the Turkish army.
In the neighbouring province of Van the day before, guerrillas hit the Xelkawa military outpost, located in Başkale district. The action took place in the course of the "revolutionary offensive for Şehîd Medya Mawa and Şehîd Rizgar Gever", targeting positions and shelters of the Turkish forces. Here too, the number of casualties couldn't be clarified.