International Peace Mothers visited Rojava
The International Peace Mothers delegation visited Rojava where it made a number of visits.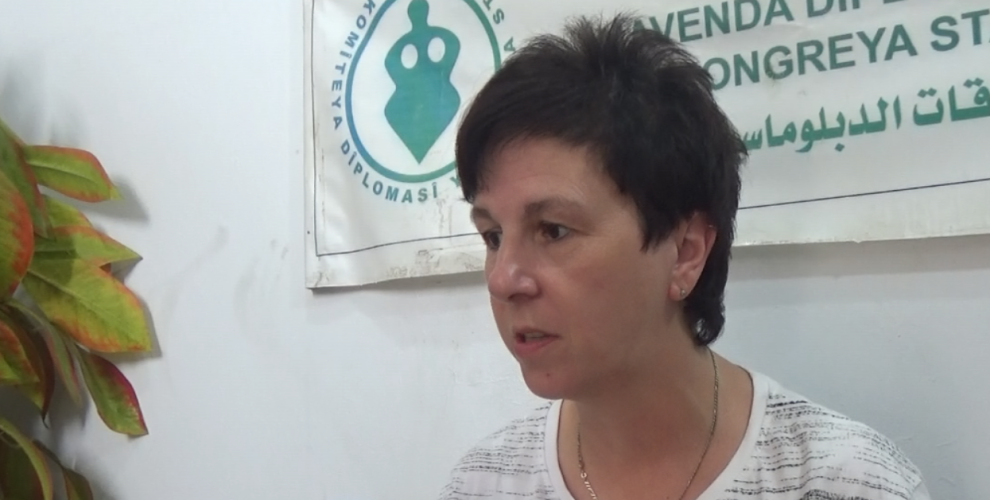 The delegation was composed of mothers from different European countries. During the visits, the delegation received information on developments in the region and possible joint projects.
Claudia Lucas, who joined the delegation from Germany, said that their visit was aimed at see the developments and situation after the occupation attacks carried out by the Turkish state and its mercenary allies against the women's revolution and against Afrin. 
Condemning to the silence of international public opinion about the attacks against Rojava, Lucas said: "We are aware of the heavy costs the Kurdish people is paying for freedom. The Turkish state, led by Erdoğan, is attacking the region. Rest assured that a large part of the German people does not support Erdogan".
Talking about Erdoğan's recent visit to Germany, Lucas said: "The majority of the German people has opposed this visit and has hardly critiziced the government for welcoming Erdoğan" 
Claudia Lucas ended her remarks to ANHA by saying that German people, especially women will continue to work to raise awareness in the European countries about what is happening in Rojava.