Is KDP's military deployment to Gare a move against Metina?
KDP (Kurdistan Democratic Party), which paves the way for Turkish invasion and tries to legitimize it, continues to send its forces to some areas. KDP is now trying to break the connection between Garê and Metina by deploying troops to Garê.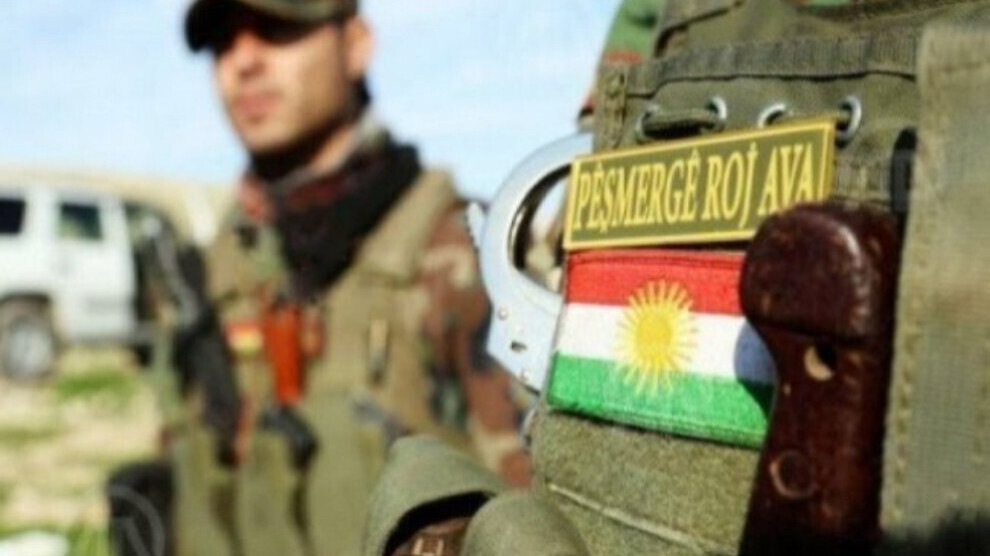 As the invasion attack on Southern Kurdistan launched by the Turkish state under the AKP-MHP-Ergenekon administration in December 2017 continues in Heftanin, preparations for Metina have also begun. Continuing its cooperation with the Turkish state, the KDP legitimizes the attacks and provides operational contributions and tries to deploy its own forces at some locations. Thus, the KDP and the Turkish state, which are gradually trying to narrow down the guerrilla areas, create a common ground for attack or conflict.
According to the information ANF obtained from local sources, Since 14 October, Leşkerê Gulan forces, which are directly affiliated with Masrour Barzani (Prime Minister of the Kurdistan Regional Government) and known as 'special forces', have started to settle in the region extending from the Spilka village to the Barzan region. The Xalan village bridge and other transition areas in this area have been encircled. On October 23, military deployment to the sub-district of Dînartê in Akra city began.
Heavy weapons have been deployed to Melke, Dosteka, Gîsê, Dînartê, Mezrînganê, Navxoş, Difrî, Mamişmiş regions and to the Assyrian village by military and private civilian vehicles without license plates.
The Zerevani Commando forces affiliated with Rawan Idris Barzani, have also been brought to Dinarte sub-district. On the morning of October 24, the construction of a position was started at the location known as Qulingeh Hill on the road from Duvriye village to the upper mountain area and through the village of Gise. This force is moving with heavy weapons.
PESHMARGA RELUCTANT
Since the Peshmerga do not want to go to the regions controlled by the guerrilla, 'special forces', which are directly connected to the superiors, have been sent to the region. In addition, local peshmerga forces have been removed from the points and these 'special forces' have been deployed in their place.
DIRECTED AGAINST THE GUERILLI AREAS
Dînartê and Nehlê plain are known as guerrilla areas as they are connected to Akra district of Duhok but closer to Mount Garê. The areas around Zînê Wertê where the KDP has deployed troops are strategic areas where KDP might cut the connection between the guerrilla areas, besiege the guerrilla and prepare for a possible attack together with Turkey. The Turkish state seeks to expand its ongoing invasion attack on Heftanin towards Metina, although it does not work as planned. The KDP is also trying to break the connection between Garê and Metina through its latest military deployment.
RELATED NEWS: