Occupation forces prevent Ghouta families from leaving Afrin
Some families from East Ghouta, who have been settled in Afrin and now want to leave the city, were attacked by militia Firqat al-Hamza.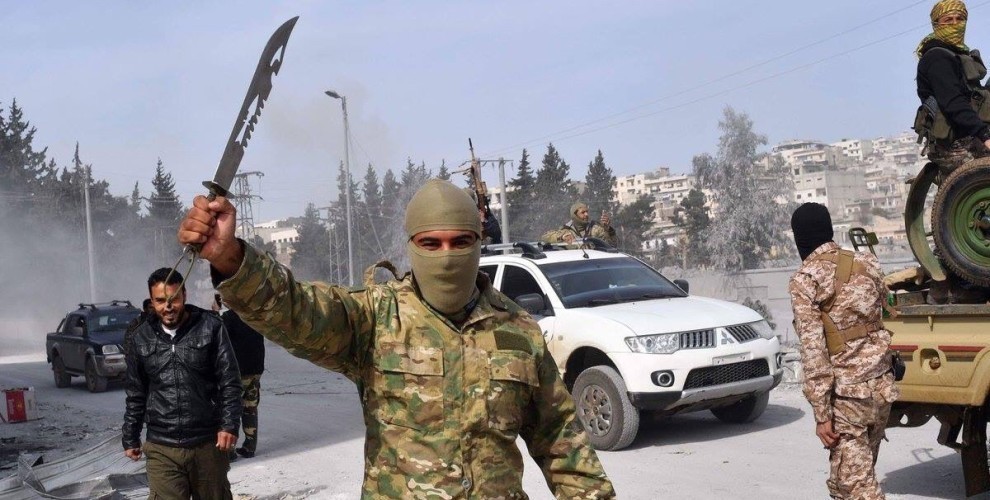 A number of militiamen and their families were evacuated from the embattled region of eastern Ghouta under an agreement between Russia and Turkey and settled in Afrin after its invasion by Turkey and mercenary allies. While civilians are being the victims of the atrocities of mercenaries and conflicts among them, families from eastern Ghouta who want to leave Afrin are facing with deadly attacks of the gangs.
Local sources report that some of such families that were preparing to leave Afrin and go back to East Ghouta, were attacked by Firqat al-Hamza gangs. Reports suggest that the militia tries to prevent the families' return to prevent the evacuation of their occupation zone.
According to reports, armed clash erupted when one of the families, who has a son in another mercenary group, returned the fire of the Firqat al-Hamza militia. Both sides are said to have suffered casualties in the fighting but clear details were not immediately available.
Sources told ANHA news agency that this is not the first time such an incident is taking place. Accordingly, families from East Ghouta want to leave Afrin, both because of the conflicts and clashes among the gang groups that result in civilian casualties, and the increase in the actions carried out by YPG/YPJ (People's/Women's Defense Units) against the occupation forces.