SDF: 15 mercenaries killed within 24 hours
SDF reported continued attacks against North and East Syria by the Turkish army and allied mercenary groups.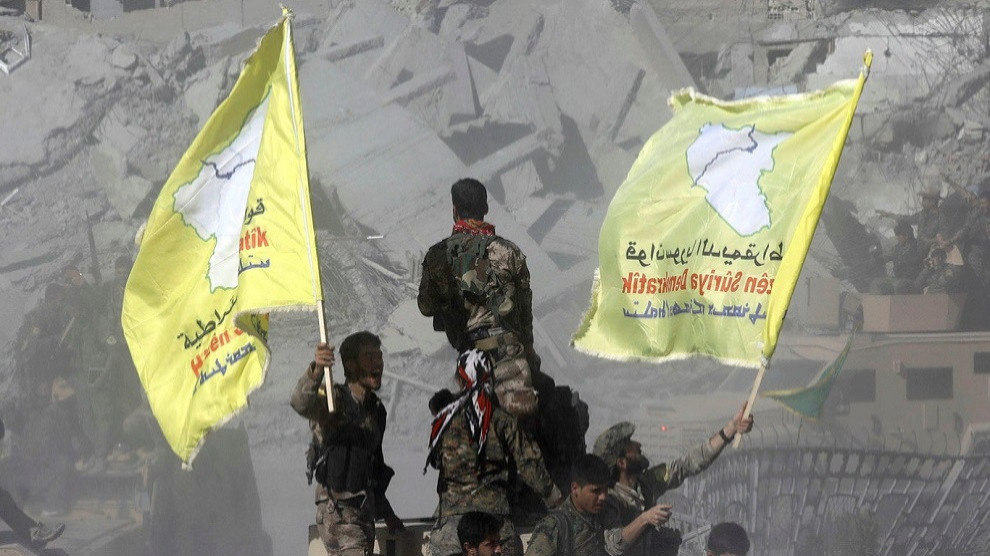 The Press Office of Syrian Democratic Forces (SDF) released the balance sheet for the past 24 hours of the Honor Resistance against Turkish genocidal campaign seeking to invade North and East Syria.
According to the statement, Turkish forces and mercenaries have continued their attacks by land and air.
ZIRGAN (ABU RASSAN)
The Turkish invasion army and allied mercenaries bombed the villages of Til Mihemed, Um Ishba and Bab el-Xer eith unmanned aerial vehicles, tanks and heavy weapons.
TIL TEMIR
The Turkish invasion army and allied mercenaries carried out a heavy aggression on the villages of Menax and Reshediye with heavy weapons and unmanned aerial vehicles. As Syriac Military Council responded to the attacks, a number of mercenaries were killed or wounded.
Some of the howitzers used by the occupation forces in their attacks against Serekaniye (Ras al-Ain) have exploded among the mercenaries, killing 8 of them.
AIN ISSA
With the support of unmanned aerial vehicles, the Turkish army attacked the villages of Misherfa and Silip, the wheat silos in Qiz Eli, the Shergirake village and the international M4 highway with heavy weapons, tanks and artilleries.
On the other hand, Turkish unmanned aerial vehicles struck a civilian car in the village of Qerenfil, killing two civilians and wounding three others.
SDF said that a total of 15 mercenaries were killed and many more wounded as a result of the fighting with Syriac Military Council and the explosion of howitzers among the invaders.
Two SDF fighters and two civilians were martyred as a result of aerial attacks, while four SDF fighters and three civilians were wounded.