SDF rescued thousands of civilians from ISIS in Deir ez-Zor
The civilians used by ISIS as human shields in Deir ez-Zor, are being rescued by the SDF.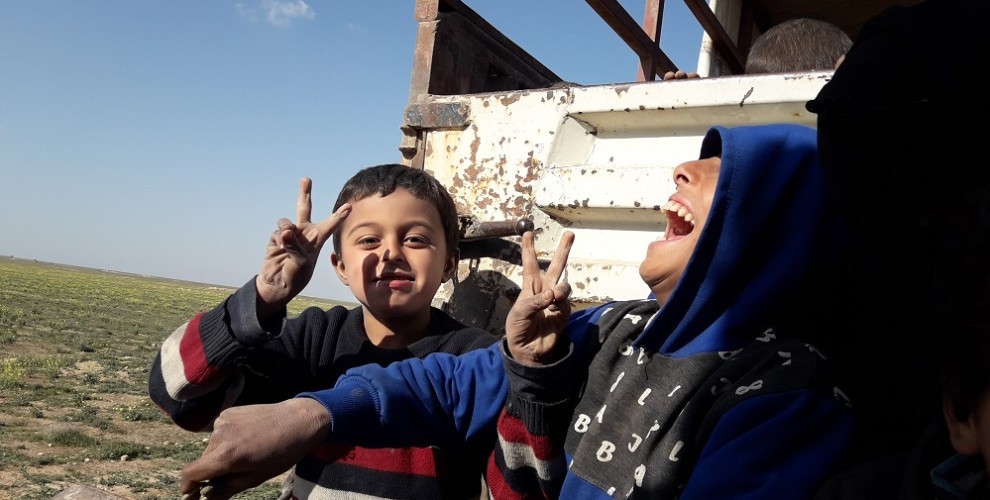 Syrian Democratic Forces (SDF) continue their operations against ISIS in the Operation Cizire Storm's final phase 'Battle to Defeat Terror' ongoing in Deir ez-Zor countryside.
While ISIS mercenaries have been cornered in a small area in Baghouz region and are using civilians as human shields, SDF fighters continue rescuing civilians in special operations.
Acting with utmost attention, SDF fighters have intensified their operations to rescue civilians from the clutches of ISIS since Tuesday. The freed civilians are being evacuated to safe areas under SDF control.
Yesterday afternoon, thousands of civilians have been transferred to secure areas with dozens of trucks.
Those rescued are made up of mainly women and children, and include ISIS members who surrendered to the SDF together with their families. Some of the ISIS mercenaries are in a wounded state.

SDF fighters are distributing supplies to the rescued population before leading them to camps built for IDPs.  
The rescued civilians stated that there are still many people in Baghouz and they have no supplies to meet their daily needs.
The people also stressed that there are many wounded mercenaries in the very small area under ISIS control, their number has decreased and they have no strength left to fight.