Socialist Alliance and Green Left express solidarity with the HDP
Australian Socialist Alliance and the Green Left publication condemned the operation launched by the Turkish government targeting the HDP.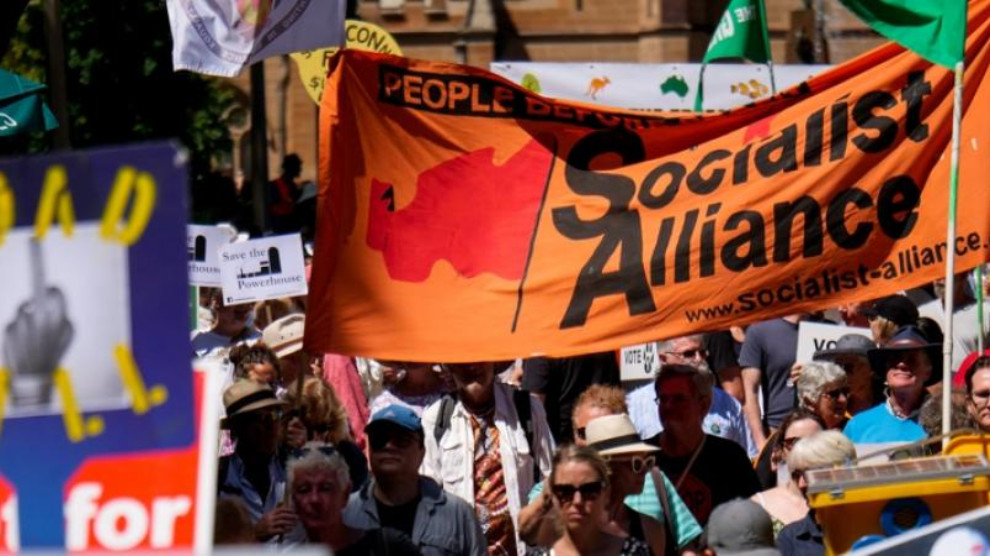 Susan Price from the Socialist Alliance, Australia, condemns mass arrests of HDP elected representatives and activists.
Price called on the Australian government to protest at international level and immediately summons the Turkish ambassador to demand repression stop immediately.
Alex Bainbridge from the Socialist Alliance also called on everyone to express solidarity with the HDP.
"To the Australian government - said Bainbridge - I say this: Australia cannot remain silent. The Australian government needs to take a strong stand of condemnation against this barbaric, antidemocratic action by the Turkish regime. We should call on all countries to distance themselves diplomatically from this hard right regime in Turkey."
Pip Hinman, Co-editor of Green Left, a progressive publication in Australia condemned Turkey's mass arrests of HDP leaders shows "complete disdain for the people's wi and representative democracy".
In addition to the Socialist Alliance' statement, Professor John Tully and journalist / activist Andrew Chuter wrote a letter to Australia Senator Nick McKim, Senator Penelope Wong, Senator Jacqui Lambie, Senator Eric Abetz.
The letter said: "I write with great urgency to draw attention to the latest round of mass arrests of members of the People's Democratic Party (HDP) by the Erdogan government in Turkey. I would be grateful if you could raise, and condemn, this outrageous assault on democracy in the Senate, and call on the Australian government to summon the Turkish Ambassador to demand the immediate release of all political prisoners in Turkey."
The letter added: "The Kurds have stood up for democratic rights. They gave their blood to rid the world of the scourge of ISIS. The world, however, has once again turned its back on them. Please demand that the Australian government roundly condemns this latest round of persecution, including in the United Nations."