YJA Star Commander: "Come here and become like Egid"
34 years ago guerrilla commander Mahsum Korkmaz died on Mount Gabar. YJA Star Commander Sidar Baran Botan was a child at the time and remembers the legendary commander.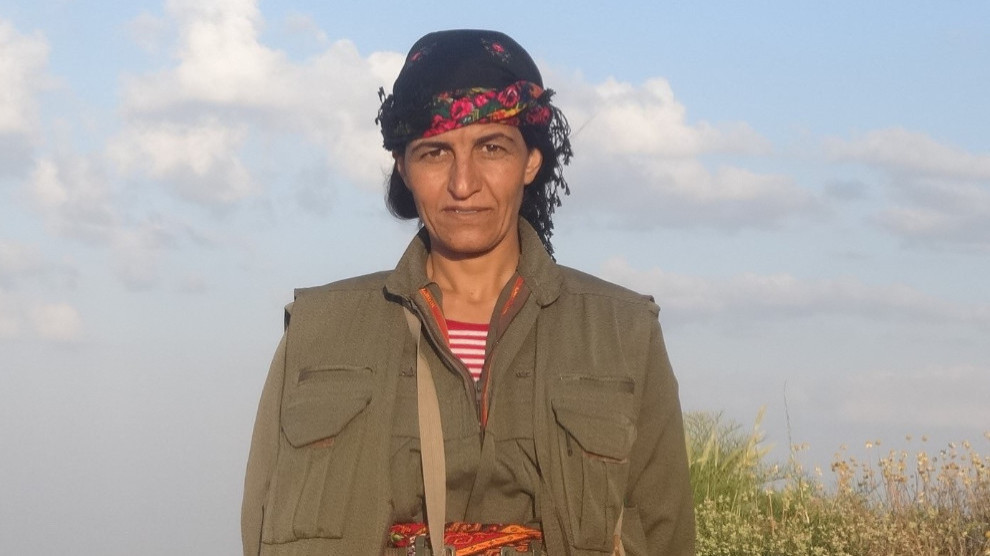 On 28 March 1986, the legendary guerrilla commander Mahsum Korkmaz (Nom de Guerre: Egîd) died on Mount Gabar. Under his responsibility, the Kurdish guerrillas had carried out the first attack against the Turkish occupation forces on 15 August 1984 in Eruh, thus initiating the armed liberation struggle.
After the death of Mahsum Korkmaz, the PKK central camp in the Lebanese Beqaa Valley was named after him. The Mahsum Korkmaz Academy was established in 1992 under pressure from an agreement between Syria and Turkey.
Mahsum Korkmaz is one of the outstanding figures in the Kurdish liberation struggle, who are commemorated every year during the "Week of Heroism" proclaimed by the PKK from 21-28 March. Sidar Baran Botan, one of the commanders of the women's guerrilla troops YJA-Star, spoke about this in a radio interview on the Dengê Welat radio station:
"I saw Commander Mahsum Korkmaz when I was a child. Friends came to our house. What they said, how they moved, their warm and open way of dealing with each other left a big impression on me. That's why I later joined the guerrillas in the Gabar Mountains. I was there for many years. Traces of Mahsum Korkmaz can still be found throughout Botan. His memory is also recorded in many texts. The offensive of 15 August was a milestone in history. There are many places in the Gabar region where Heval (Comrade) Egid stayed. They are still specially protected today. In the meantime, thousands of children have been named after Egid and hundreds have joined the liberation movement. As long as the attacks aimed at genocide continue, the struggle will continue. As long as the isolation on Imrali continues, new heroes will emerge. As long as oppression and exploitation continue, young people from Kurdish and other oppressed peoples will join this struggle. My call for a free future: Do not let the system wear you down, cheat you and turn you into robots. Come here and become like Egid, like Delal, Beritan and Zilan."