Armory discovered in Raqqa
The SDF discovered an ISIS armory in Raqqa.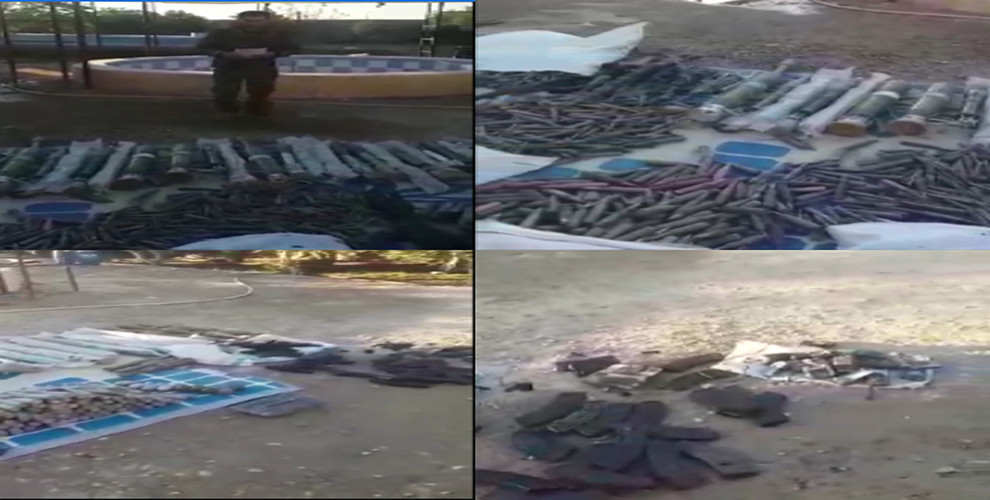 The Syrian Democratic Forces (SDF) continues search and discovery missions in Raqqa and areas liberated from ISIS.
The SDF discovered an old ISIS armory in Raqqa during the ongoing search efforts.
The weapons and military equipment discovered in the armory are as follows:
9 Kalashnikovs, 2 RPGs, 1 M-16, 1 12.5mm DHSK gun, 10 Hytera radios, 2 chargers, 2.708 BKC rounds, 2.570 12.5 DHSK rounds, 6.500 14.5mm DHSK rounds and 1.304 Kalashnikov rounds.