At least 15 ISIS members killed in Operation Cizire Storm
During the past 24 hours in the Operation Cizire Storm, at least 15 ISIS members have been killed.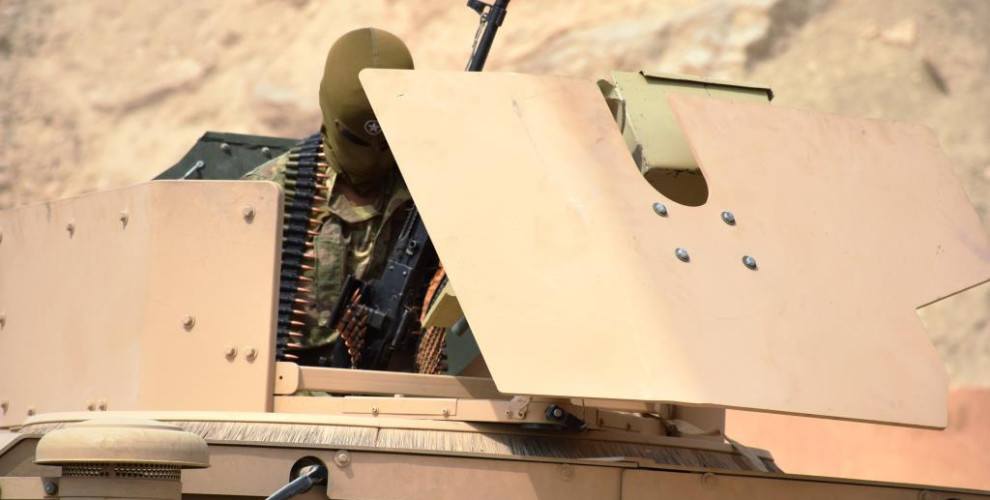 The Press Office of Syrian Democratic Forces (SDF) released a statement on the latest developments in the Operation Cizire Storm.
According to the statement, clashes between SDF and ISIS mercenaries continued on Friday in the framework of the battle to defeat terrorism, following the violent clashes on Thursday.
SDF Press Office provided the following details about the ongoing campaign:
"On the front of Al-Bagouz Fawqani village, the mercenaries targeted the positions of our forces that had been liberated the previous day. The International Coalition carried out rocket attacks targeting the mercenaries and their positions. As a result of the bombardment, a base of the mercenary commanders and another position where their heavy weapons were deployed, as well as an armored military vehicle of theirs were destroyed.
During direct clashes on this axis, one of our fighters fell as a martyr.
Yesterday evening, our forces carried out an attack on Al-Bagouz village and liberated 5 points from the mercenaries. The fighting spread into Al-Bagouz where one of our fighters was wounded.
On the front of Sousse, our forces carried out military actions and made advances around Al-Sousse in the morning and at noon. In the evening hours, hand-to-hand fighting erupted between our forces and the mercenaries. During the clashes, our forces advanced 1 km, after which the mercenaries conducted an intensified aggression with bomb-laden vehicles and regained the positions liberated by our fighters. Following the fighting that continued into the evening, our forces re-liberated these areas.  
During today's clashes, aerial bombardments targeted a base of the mercenary commanders in the village of Al-Shafa, killing two mercenaries.
13 mercenaries were killed in the vicinity of Al-Bagouz village and an observation post of theirs was destroyed."