Australian activist goes on hunger strike in solidarity
Australian activist Canopy started a week-long hunger strike to show solidarity with the protests against the isolation imposed upon Kurdish People's Leader Abdullah Ocalan.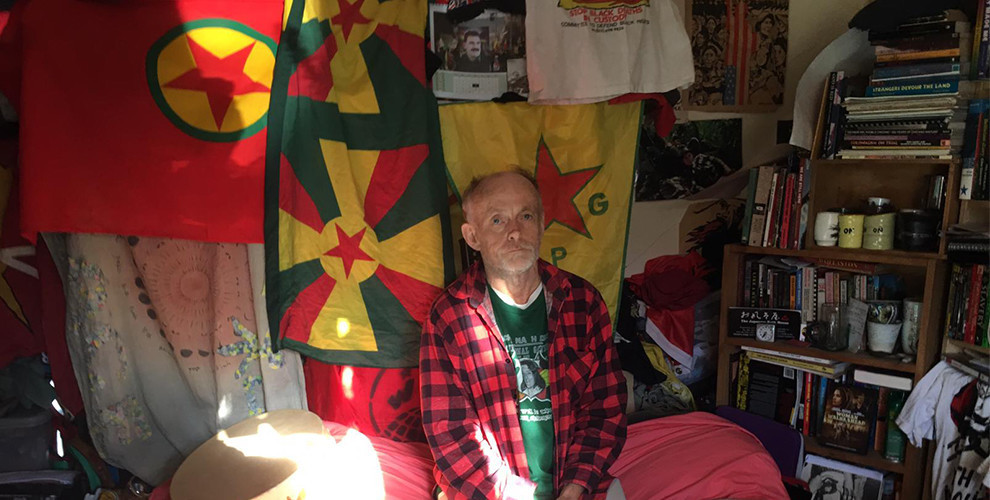 67 years old Canopy, an active member of Australia for Kurdistan, started a week-long hunger strike on February 16 to support the protests against the isolation.
Canopy said he had known the Kurdish people since he was a child, and that his grandfather visited Kurdistan in the '60s and told the family about his time there. Canopy, who considers himself to be a supporter of all indigenous peoples in the world, said: "Kurds are a very special people, they deserve freedom."
Canopy had participated in the protests to support Leyla Guven's hunger strike, but felt it wasn't enough. He then started a hunger strike of his own on February 16.
Canopy said the protests should continue until the isolation imposed upon Abdullah Ocalan ends, and sent his good wishes to Leyla Guven and all hunger strikers.