Clashes intensify in Idlib region
As air strikes against gang groups with ties to Ankara-backed Al-Nusra in the north-west of Syria continue, clashes break out on the ground.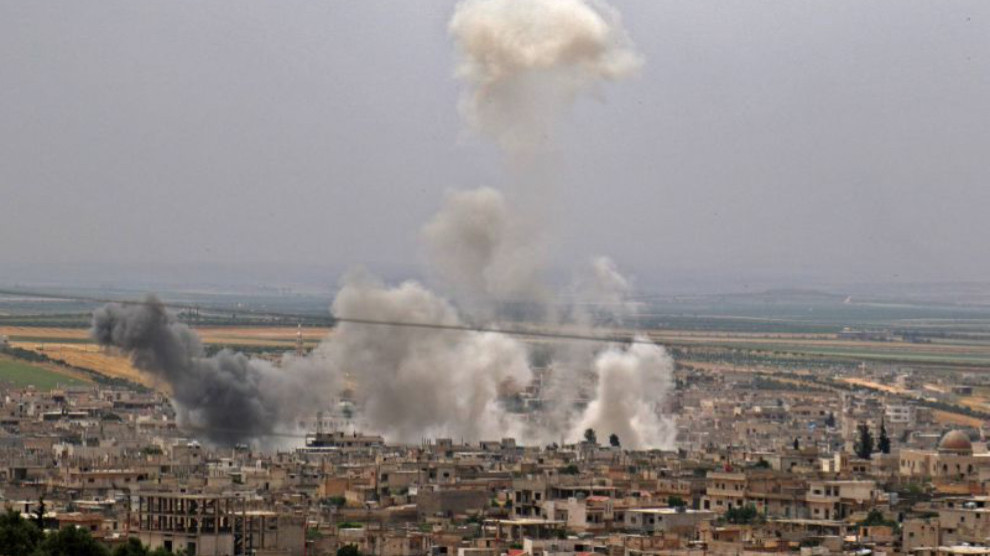 Clashes intensified in the Idlib region occupied by the Hayat Tahrir Al Sham (HTS), which was founded by Al-Nusra, and some areas of the neighboring Hama, Aleppo and Latakia regions since early April.
On Thursday, the Syrian air force bombed 3 residential areas to the south of Idlib. According to Syrian Observatory for Human Rights, 5 civilians died in the attacks.
In a bombing on Wednesday, the SOHR announced 23 civilian casualties.
Clashes between pro-government forces and Al Nusra continued for the third day in neighboring Hama as well. Al Nusra and their allied groups have been counter-attacking a residential area in Kafr Nabu. The SOHR announced 15 fighters dead, including 11 gang members.
In the Kafr Nabu region, over 100 "fighters" have died in the latest clashes.
Syrian regime forces took control of Kafr Nabu on May 8, but on Wednesday the gangs took back most of the city.
Idlib and its surroundings had been declared a "no-clash zone" as per an agreement between Moscow and Ankara in September 2018. Ankara had acted as a protector for the gangs during their negotiations with Russia.
The agreement was implemented to an extent, but Al Nusra refused to leave the buffer zone to be formed. In clashes since late April, regime forces have taken over several towns to the south of Idlib and north of Hama.
The United Nations issued a statement and warned about a "humanitarian disaster". By the end of April, over 270.000 people fled their homes due to clashes.