Deir ez-Zor residents sheltered in Hol Camp to return home soon
More migrants staying in the Hol Camp in Heseke are returning home after the liberation of their lands by the Syrian Democratic Forces (SDF).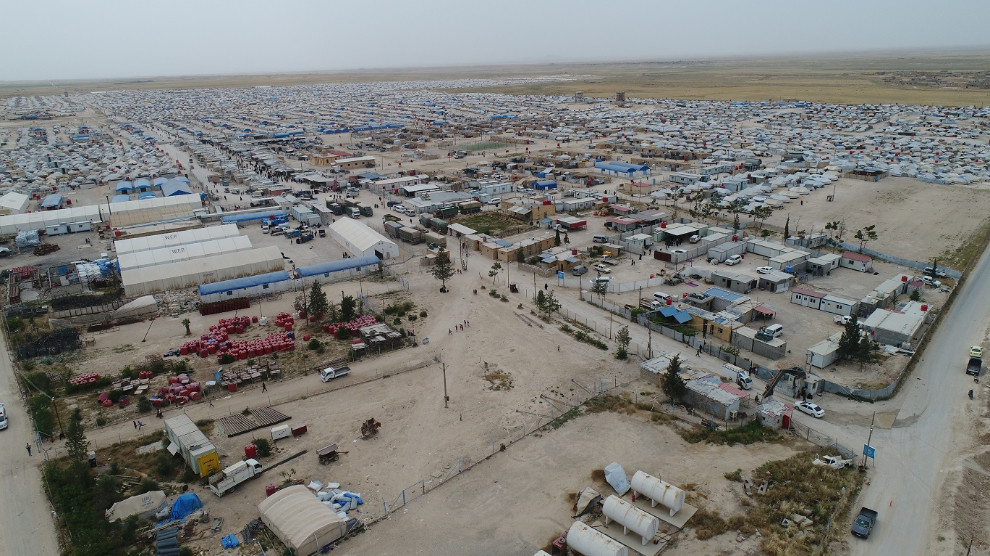 The Hol Camp in Heseke Canton is currently hosting 73,000 people and 43 percent of the camp population is made up of Syrians. Procedures continue for the return of the Syrian people in the camp back to their homes. On 3 June, 800 people from Tabqa and Raqqa have returned home.
Macide Emin, one of the administrators for the refugee camps in Heseke Canton, spoke to Hawar News Agency (ANHA) and stated that they were ready to ensure the return of migrants from Deir ez-Zor. Emin added that they were waiting for a list from the Autonomous Administration of North and East Syria for the evacuation of migrants.
Emin noted that there had been a meeting with some of the clan leaders in Deir ez-Zor two days ago, adding that the first group will leave for Deir ez-Zor once they receive the lists.
RELATED NEWS: