Despite many challenges, Afrin youth open a workshop in ​​Shehba
In spite of existing difficulties facing the Afrin residents living in the IDP camps built in Shehba region, and in the absence of humanitarian assistance from international organizations, Afrin youth opened a workshop for producing Halva.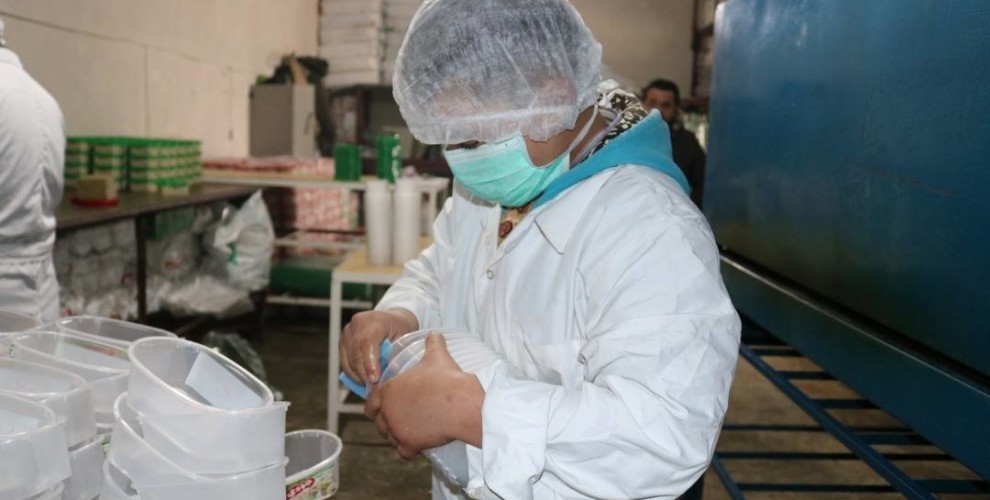 The Turkish state and its affiliated mercenaries in March 2018 occupied Afrin region in northern Syria, as result of which hundreds of thousands of Afrin citizens were forced to flee to the neighboring Shehba canton, north of Aleppo. The people at the IDP camps in Shehba are showing a heroic resistance to overcome the difficulties that accompanied the displacement and caused the creation of hard living conditions.
A young man from Afrin, Zakaria Rashid and a group of his displaced friends initiated the opening of a small factory (Cûdî Workshop) for production of Halva in order to create employment opportunities as they put it.
"We opened the Cûdî workshop to create job opportunities, challenge the unemployment and provide adequate living conditions for the people," Zakaria Rashid told the Firat News Agency (ANF). "At first, me and one of my friends made small pieces of Halva at home as an experiment and after we planned carefully, we founded the workshop, which has been in operation for three months now," he added.
Zakaria added: "The number of workers is currently 11, working from 8:00 am to 4:00 pm, the work is mostly manual and we produce 2000 boxes a day. The Halva box is sold for 350 Syrian pounds, the price would be lower if raw materials were easy to find."
Zakaria Rashid told the ANF: "In the coming days there will be several other small projects we want to implement, we are always ready to help our people."