Drug trade as a weapon of war against self-government
Internal Security Forces have determined that drugs are systematically smuggled out of Turkey and the occupied areas of northern Syria into self-governing areas.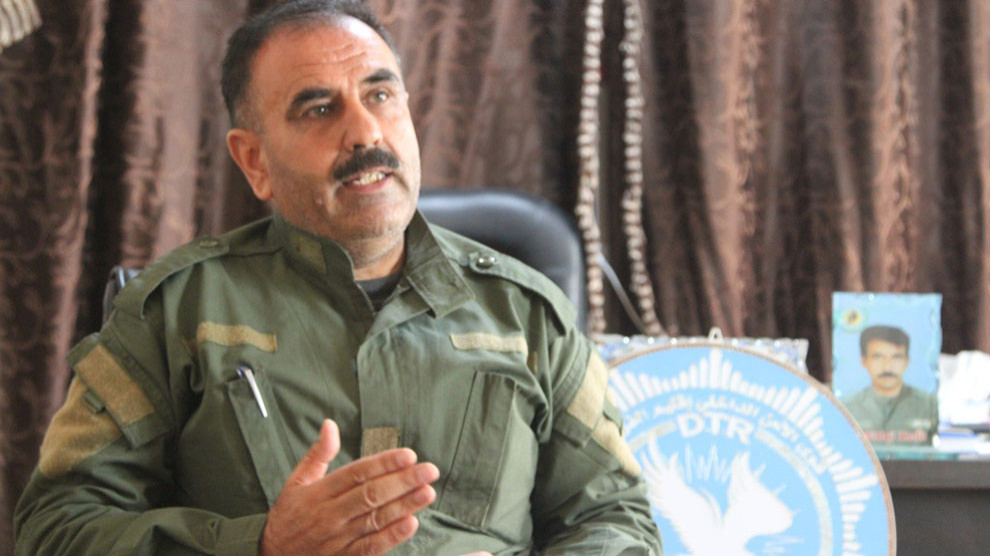 In the war against the Kurdish freedom movement in northern Kurdistan, the Turkish state has used drugs as a means of unconventional warfare. In particular, in strongholds of resistance such as Amed (Diyarbakir) and Gever (Yüksekova) drugs were used to crush the organized resistance of the youth. According to ANHA news agency, similar strategies are being implemented against Rojava and the self-governing areas of northern and eastern Syria. Turkish-backed militia smuggle drugs into Manbij via the occupied cities of Jarablus and Azaz.
Drug trafficking at the border
Salih Mihîdîn, head of the Organized Crime Unit of the Internal Security Force in the Euphrates region, reports the arrest of a drug trafficking ring. The members of the ring testified that the drugs had been brought into the region via Turkey. Based on the statements of these persons, a number of other members of the gang could be arrested. Mihîdîn declares that, despite great difficulties, the trade routes have been closed. The drug traders but now use new unknown ways.
Drugs are distributed for free
However, drug sales have largely collapsed due to the operations of the Internal Security forces, Mihîdîn explains. Internal Security forces crushed a ten-person drug trafficking ring in Kobanê on January 10 that distributed synthetic drugs free of charge to children and adolescents in particular. Another drug trafficking ring was broken up in Kobanê and Manbij between February 2 and March 1, and eight people were arrested. The drug traffickers admitted smuggling their wares from the areas controlled by the Turkish-backed "Euphrates Shield" militias and selling their them in Kobanê and Manbij.
Main target group adolescents between 14 and 17 years
According to Internal Security Forces, children and adolescents aged 14 to 17 are the target of the dealers. Heroin, cocaine and opium in particular are in circulation. Mihîdîn emphasizes the need to build therapy facilities for drug-addicted adolescents. There is yet no such institution in the Euphrates region.