European delegation led by Weidenholzer MEP in Rojava
European delegation reached North and East Syria.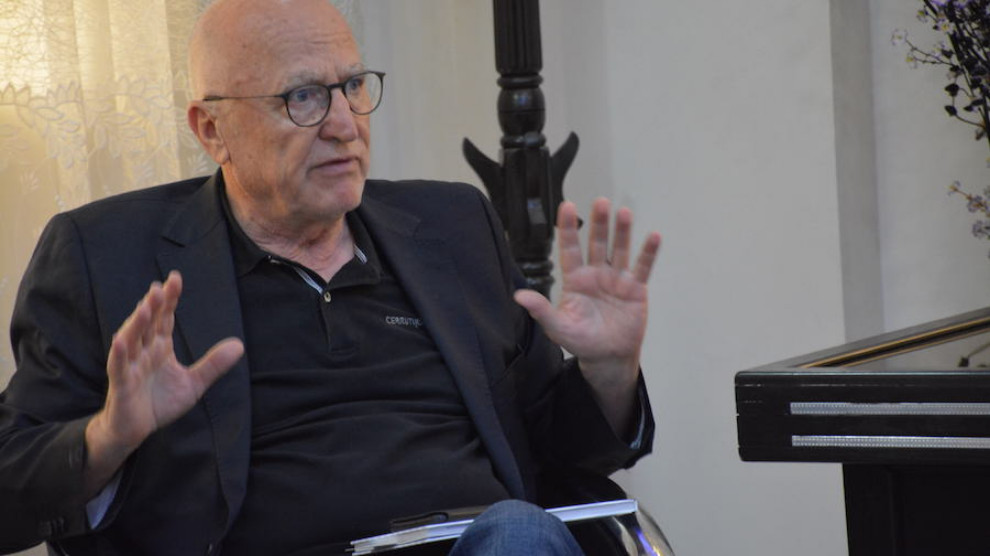 A European delegation led by Austrian MEP Josef Weidenholzer (who is also deputy head of the bloc of the Social Democrats in the European Parliament) and including a number of European journalists and researchers visited North and East of Syria.
The European delegation met with the co-chair of the Foreign Relations Department  in the Autonomous Administration, Abdul Karim Omar in Qamishlo.
Josef Weidenholzer MEP said that the European Parliament had to play a bigger role in supporting northern and eastern regions of Syria. "Our position should have been stronger towards Afrin. Unfortunately, we did not play a proper role during Turkey's attack."
The MEP added: "I cannot imagine how the world would have been without your fight against mercenaries.  Thank you for all you have done for humanity and the world."
Abdul Karim Omar explained the reality of the region and the structure of the Autonomous Administration of North and East Syria, and pointed out that newly liberated areas from Daesh need rehabilitation services as well as schools, hospitals and infrastructure. He added that the Administration, despite the great effort done, needs support.