"I am fighting to stop the war"
Çekdar Kobanê is fighting against ISIS 350 kilometers away from his hometown of Kobane, "I have never favored war in the past four years. Yet I am fighting to stop the war," says Kobane.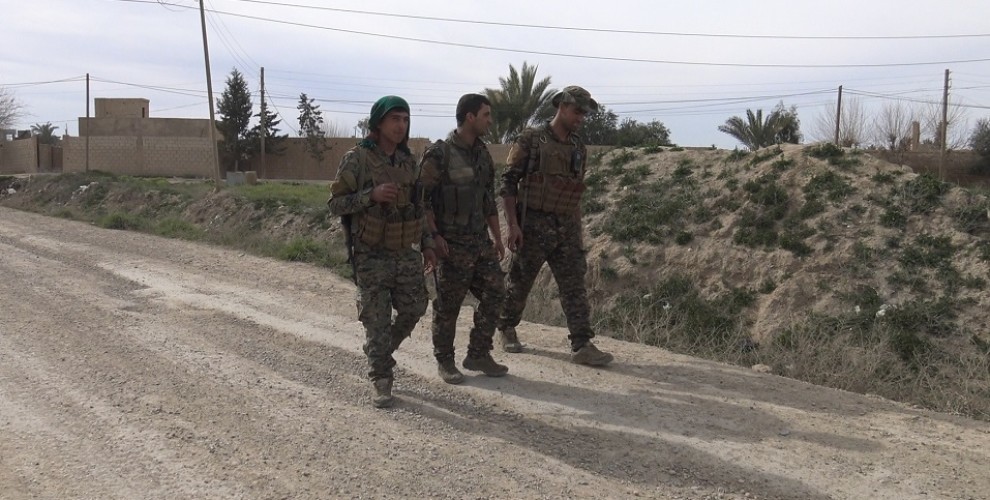 Çekdar Kobanê is a fighter of the People's Defense Units (YPG). He has been participating in the fight against ISIS in the past four years. He is from the city of Kobane. On June 2015 when ISIS carried an assault on Kobane and killed over 300 women, children and elderly, Çekdar was only 17 years old. "Then I decided to join the defense forces and fight against ISIS until their last militant was killed," says Kobane.
ISIS is now cornered in a small terrain of 3 square kilometers, it is on the verge of total defeat. Çekdar Kobanê has partaken in many operations during the ongoing campaign to Defeat Terrorism in eastern Syria; in the campaigns to liberate the regions of Manbij, Raqqa, Tabqa, Gire Spi and most recently in Deir ez-Zor's Baghouz village.
During these operations, Çekdar was wounded four times. "Every time I got wounded, I asked myself, will I be martyred before ISIS was defeated? Yet I am still alive and keeping my promise. Now ISIS is very close to be eliminated," says Çekdar Kobanê.
"Since I joined the YPG, I never thought about a civilian life for myself. I also had dreams about studying and having a peaceful life. Yet my relatives were killed by ISIS, my hometown was occupied and destroyed, therefore I could not live a normal life. I have chosen to live as a combatant," Kobanê added.
Kobanê noted that there was only 300 meters between their positions and ISIS', he can see them every day, yet they cannot easily intervene due to the presence of civilians in the area.
Çekdar Kobanê who is fighting against ISIS 350 kilometers away from his hometown of Kobane, says: "I have never favored war in the past four years. Yet I am fighting to stop the war."