Kobanê youth march against Turkish state attacks
YCR Youth held a protest march in the Sheran district of Kobanê against the invading Turkish army attacks against the Kobanê and Girê Spî cantons.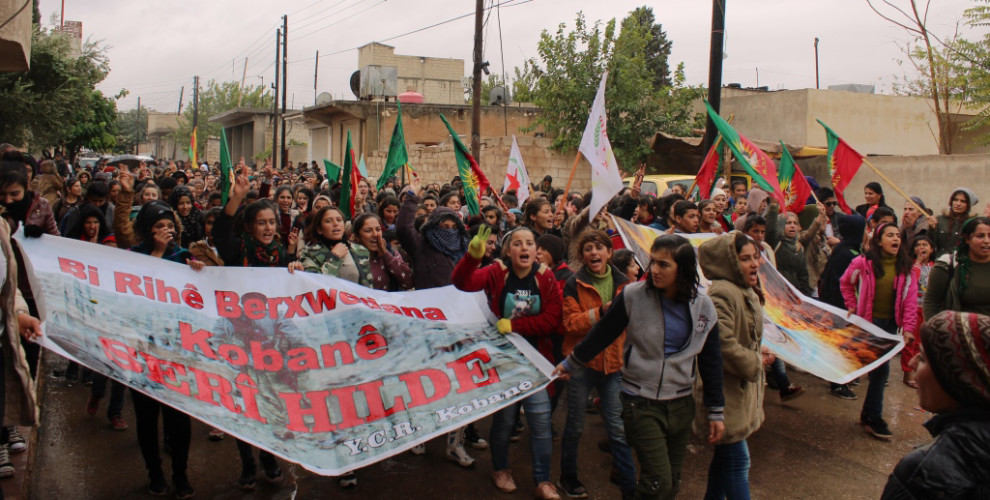 Two Self Defense Forces fighters and 6-year-old Sara Mustafa were martyred in the invading Turkish army's attacks against Kobanê and Girê Spî cantons and border areas of Northern and Eastern Syria. ANHA reporters following the attacks were also wounded.
Hundreds of young people marched today against the Turkish invasion forces' attacks in a protest organized by the Rojava Youth Union (YCR) in Kobanê's Sheran district.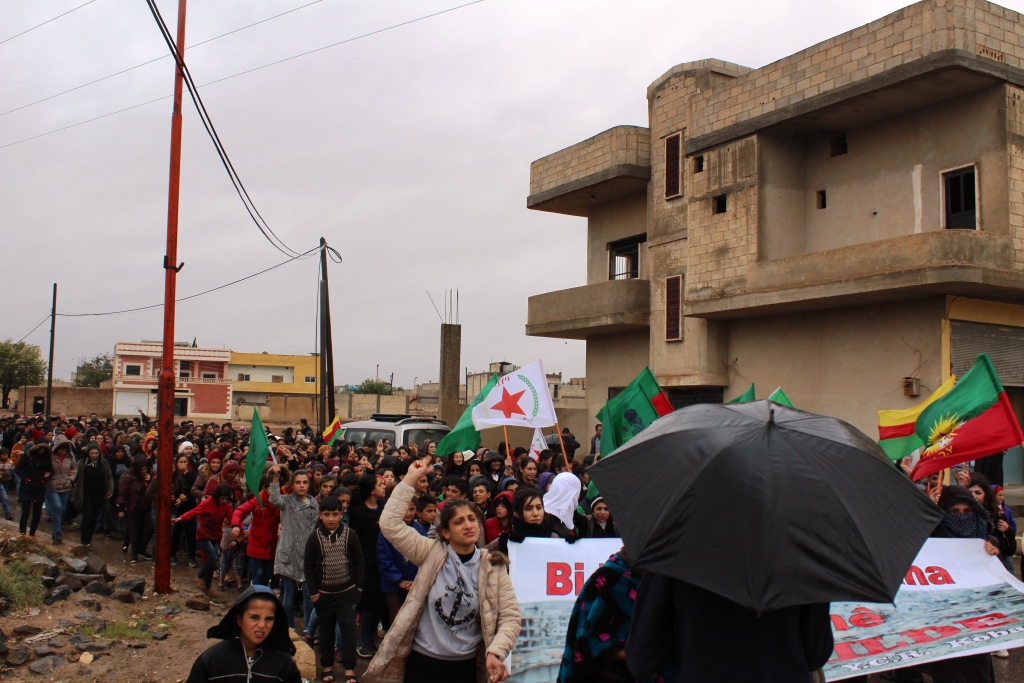 One of the participants of the march Medîna Seyid Ehmed said they condemn the invading Turkish army's attacks where they target civilians and added that they are ready to resist until the end, and that they are prepared for anything.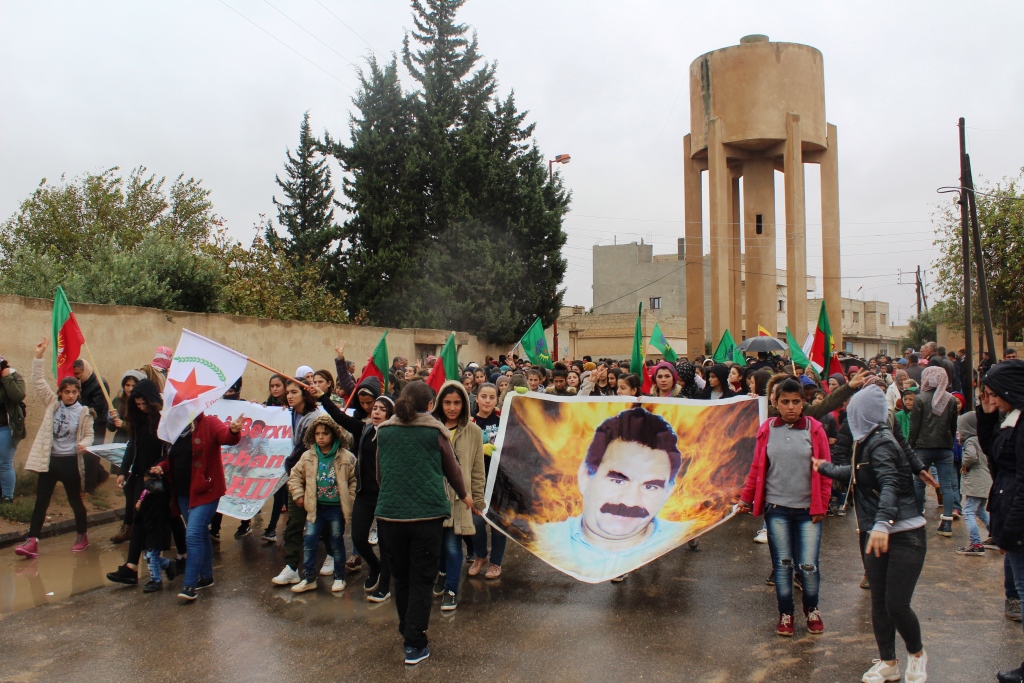 Necmedîn Mihemed said they will never bow down to the invaders' attacks.
The march concluded with slogans condemning the Turkish state attacks.