March in Kobane to protest Turkish occupation
The Revolutionary Youth Union organised a march against the Turkish state attacks carried out in South Kurdistan.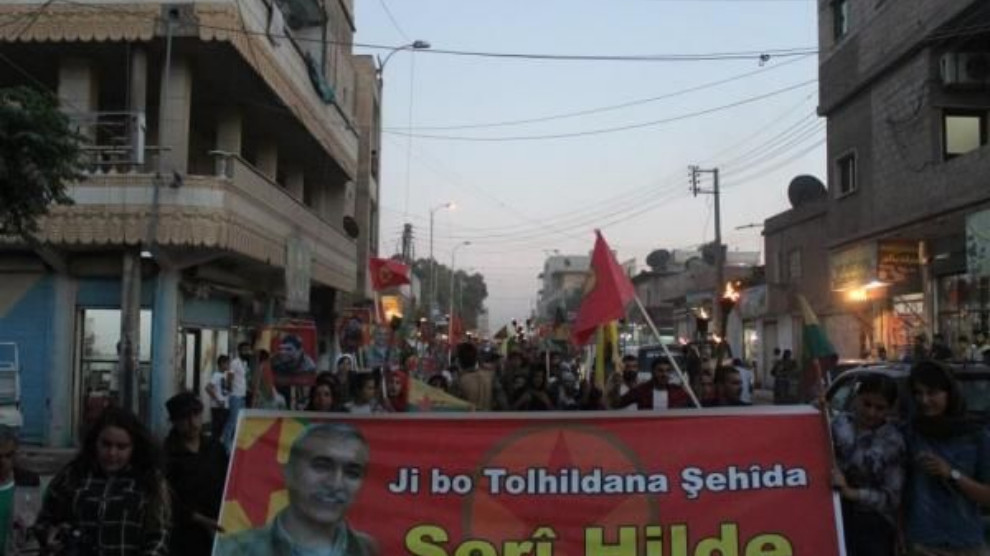 A march was organised in Kobane to protest the invasion attacks carried out by the Turkish state against South Kurdistan.
The march was promoted by the Revolutionary Youth Union in Kobane.
Young people marched towards the border gate Mürşitpınar chanting slogans against the attacks.
Photos of KNK Presidential Council member Diyar Xerib, who fell martyr following Turkish air strikes, were carried by activists. The march was opened by a banner saying "Rebellion to break occupation."
Perwîn Bozan, on behalf of the Revolutionary Youth Union, addressed the crowd saying that  Turkey is responsible for the martyrdom of KCK Presidential Council member Diyar Xerib. Bozan also pointed the finger agains the South Kurdistan government that watches in silence.