Number of wounded in Qamishlo explosion increased to 12
The number of wounded in explosion which occurred on Thursday evening in the city of Qamishlo in Rojava increased to 12.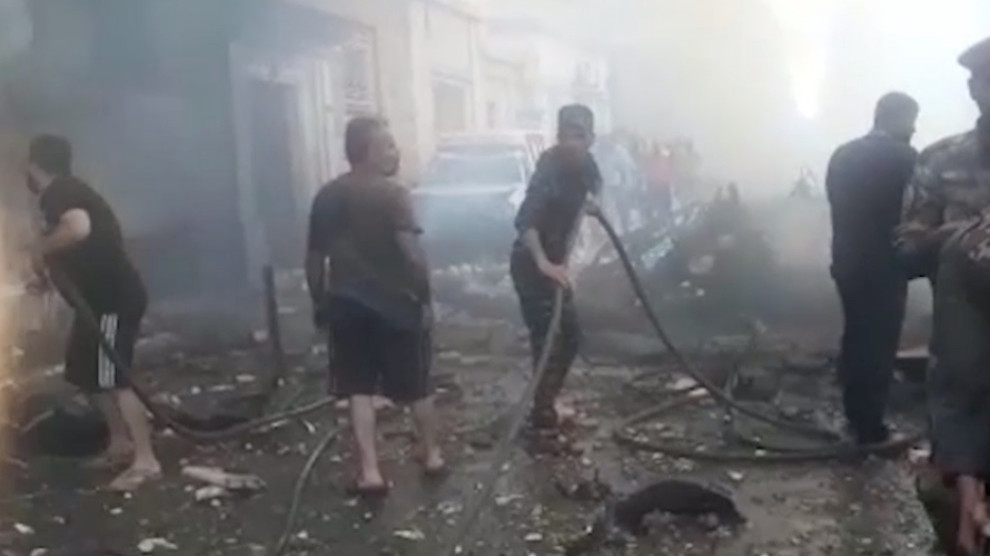 A car loaded with a bomb exploed at 5.45 in front of Ezra Church in the neighborhood of Wista.
According to local sources, 12 people were wounded and not 7 as previously reported.
The wounded were taken to hospitals in the city. None of the injured civilians is in serious conditions.
Some of the wounded in the explosion have been named as follows: Bahoz Khalil Mahmoud (37), Jan Khalid (8), Barsum Loka, Samir Sulaiman, Sami Abdo, Fahima Shamoun, Alisa Aisa.
Earlier on Thursday, three separate explosions occurred in Hesekê. The attackers used bomb-laden motorbikes. 
A Homeland Security Force member was injured in one of the explosions.
Hesekê Homeland Security Forces has banned the use of motorbikes in the city for 7 days from 3 pm on Thursday.