SDF: 16 points liberated from ISIS in Operation Cizire Storm
SDF fighters running the Operation Cizire Storm to the East of Euphrates have liberated 16 points from ISIS.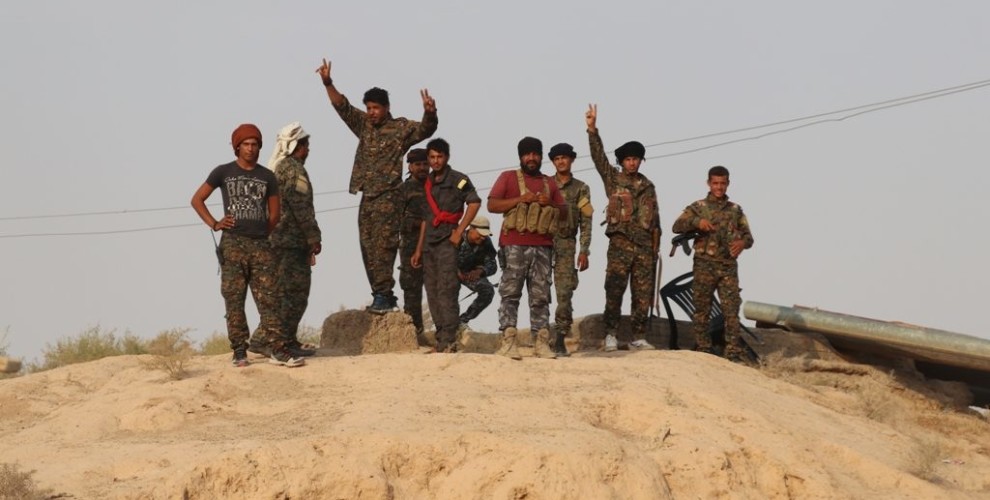 Syrian Democratic Forces (SDF) fighters in the final phase of the Operation Cizire Storm launched against the last of the ISIS invaded areas to the east of the Euphrates River are making further advances.
SDF Press Office released a statement about the latest developments in the ongoing campaign to defeat terrorism.
The statement said the following;
"Violent clashes between our forces and ISIS mercenaries continued around the village of Upper Bagouz. While the mercenaries attacked our forces in the region, artillery fire by the coalition targeted the positions of the mercenaries. 7 mercenaries were killed and 3 of our fighters got wounded during the clashes in this region.
Fierce clashes took place between our forces and ISIS mercenaries Friday morning. Our forces made remarkable advances and liberated 7 points held by the mercenaries. Two mercenaries were killed and two of our fighters fell as martyrs during the clashes here.
ISIS mercenaries planted a number of mines in the village of Al-Soussah, endangering the life of the civilians in the region. Our forces in this area have advanced 2 km and liberated 9 points from Friday evening to Saturday morning. Explosion of a mine left 6 of our fighters wounded and 2 armored vehicles of our forces damaged.
Up to now, 16 mercenaries were killed in conflict areas, 2 fighters of ours fell as martyrs and 6 others got wounded.
On the other hand, our expert teams defusing mines have located and destroyed 17 mines in the region. International coalition aircraft bombed the area 18 times."