SDF: 29 ISIS members killed during the past 24 hours
SDF units are making further advances against ISIS to the east of the Euphrates.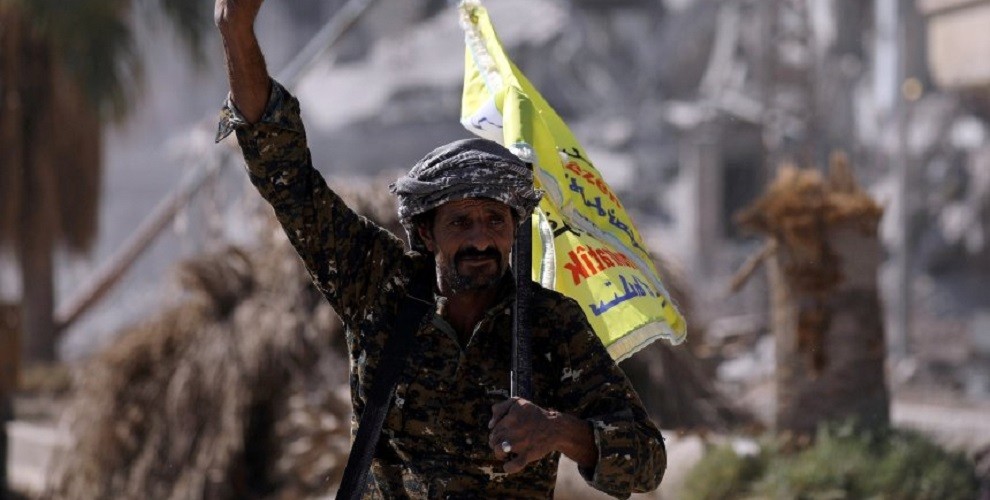 The campaign to "Defeat Terrorism", the last phase of the Operation Cizire Storm led by the Syrian Democratic Forces (SDF) against ISIS to the east of the Euphrates, continues at full force since its launch on September 11.
In a statement about the latest developments from the campaign, SDF Press Office reported that 29 ISIS members were killed, 3 bomb-laden vehicles destroyed and 17 points liberated during the past 24 hours of clashes.
Full text of the SDF statement is as follows:
Al-Baghouz Front: Our forces retaliated against ISIS mercenaries that launched an aggression with bomb-laden vehicles and mortars in the village of Sefaqne. Many mercenaries were killed during fierce clashes in the village.
Our forces advanced 1 km after heavy fighting with the terrorists, and liberated 9 points from ISIS.
Hajin Front:
A bomb-laden vehicle set to target a position of our forces in the region was destroyed before it reached its target. Our fighters advanced 700 meters on this front.
8 points were liberated from ISIS mercenaries after heavy clashes and a large quantity of ammunition was seized."
SDF Press Office shared the following figures from the last 24 hours of clashes in the Operation Cizire Storm:
29 terrorists killed
Coalition aircraft carried out 12 bombardments
17 military points were liberated
3 bomb-laden cars, 3 motorcycles and an ammunition depot were detroyed.