Shehba sees to basic needs of Afrin citizens
The Fafin district's Popular Municipality has provided power to the village's residents with support from the Xirnata village council.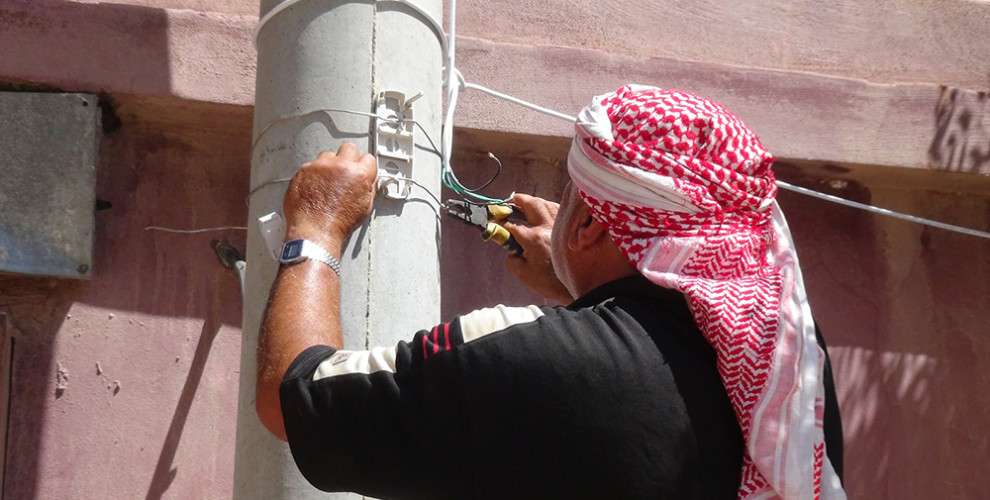 Hundreds of thousands of civilians in Afrin have had to migrate to the Shehba Canton due to barbaric attacks by the invading Turkish state and their allied gangs. Dozens of families from Afrin who settled in the Fafin district's Xirnata village experienced great difficulties when they first came because basic needs like power and water could not be provided.
But the Popular Municipality and the communes increased their services and met many of the basic needs of the people. The municipality set up a generator to provide power for the villagers as part of their services. There are four municipal workers tasked with setting up power lines for citizens.
Xirnata Village Commune Member Betal Ebdî spoke about the matter and said: "Our goal is to provide basic needs for the people. After four months, the municipality brought in a generator for the village." Ebdi said the efforts to set up lines for individual houses continue.
A well had been dug up to provide water for the village before.