Syrian regime advances in Idlib: Dozens dead
Syrian regime forces took over a strategic town in the Idlib province to the northwest of the country and are advancing towards Khan Shayhun. At least 61 people were killed in Sunday's clashes.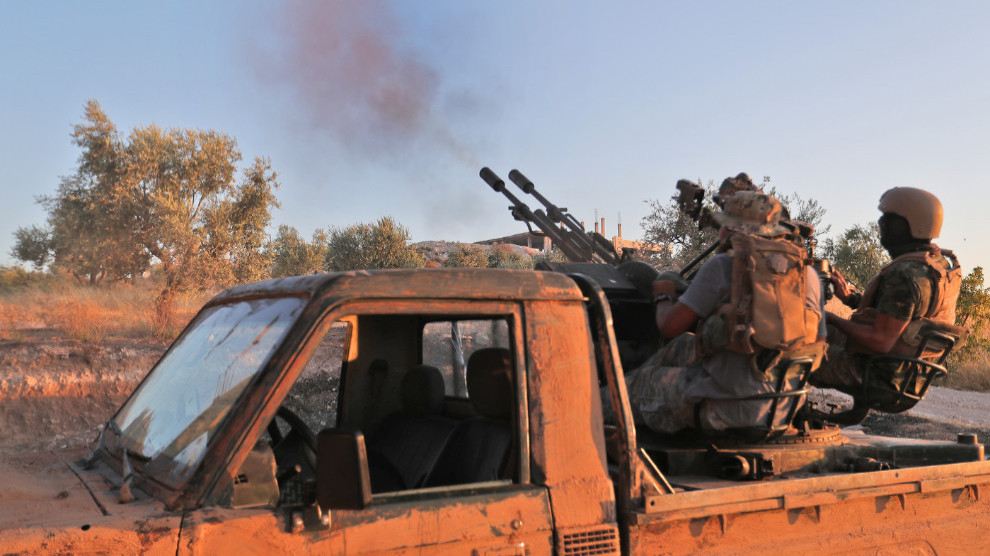 Syrian Observatory for Human Rights (SOHR) announced that on Sunday evening Russian antiaircraft missiles were activated against drones coming from gang-held territory. The drones were flying over the Russian military base Hmeimim in the Latakia region neighboring Idlib.
Many residential areas in and around the Idlib province is controlled by Turkey-backed gangs. There are also gang groups in Hama, Aleppo and Latakia.
The Syrian regime and their ally Russia have been bombing these regions for over three months. According to the SOHR, regime forces have entered intense clashes with Al-Qaeda aligned Hayat Tahrir Al Sham and other gang groups. al-Habit town to the south of Idlib was taken by regime forces early Sunday morning.
The SOHR pointed out that in the operation that launched in late April, it was the first time that a town in the Idlib province was taken over by the regime.
Syrian state's news agency Sanaa confirmed the takeover of al-Habit and Defense Minister Ali Ayyub announced he was going to the area on Bashar al Assad's demand.
On Sunday evening, regime forces advanced to Khan Shayhun, the biggest town to the south of Idlib. SOHR Director Rami Abdul Rahman spoke to the AFP and said the regime forces were 9 km from the strategically significant town.
The takeover of al-Habit will also allow the regime to tighten the circle around large residential areas to the north of the Hama region, which has been bombed intensely in recent days.
The SOHR said at least 61 people from both sides were killed in clashes in Idlib. 21 were from the regime forces and the remaining 40 were from gangs. On Saturday, 70 fighters had been killed in clashes.
The operation launched in late April is alleged to have cost the lives of 810 civilians, while 1200 gang members and over 1000 regime units died.