Thousands march to Semelka to protest Turkish invasion
Masses gathered in Derik and marched to Semelka border crossing in protest at the Turkish state's invasion attempts in South Kurdistan.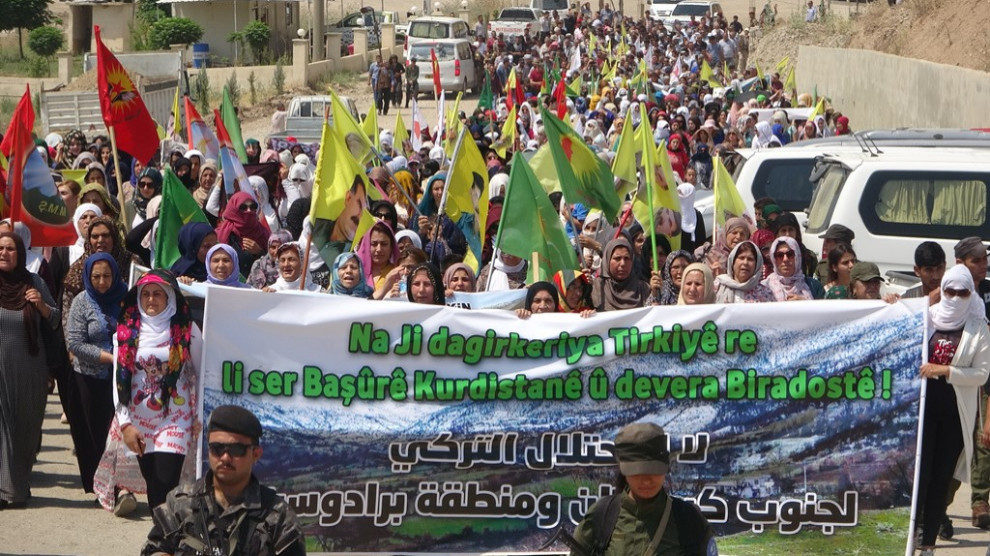 Thousands of people from Derik, Girke Lege, Çilaxa and Til Koçer joined a demonstration to protest against the Turkish state's invasion attacks against South Kurdistan and the silence of the Kurdistan Regional Government (KRG).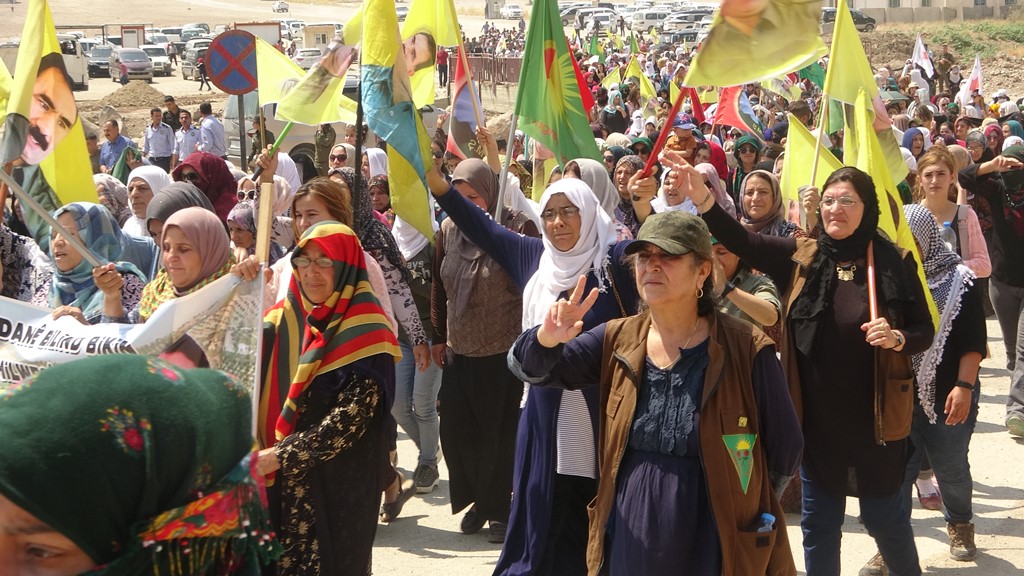 The mass marched to Semelka Border Crossing behind a banner that read "No to Turkish invasion of South Kurdistan". Chanting slogans against the invasion and silence, the mass held a demonstration when they reached Semelka border crossing between West (Rojava) and South (Bashur) Kurdistan.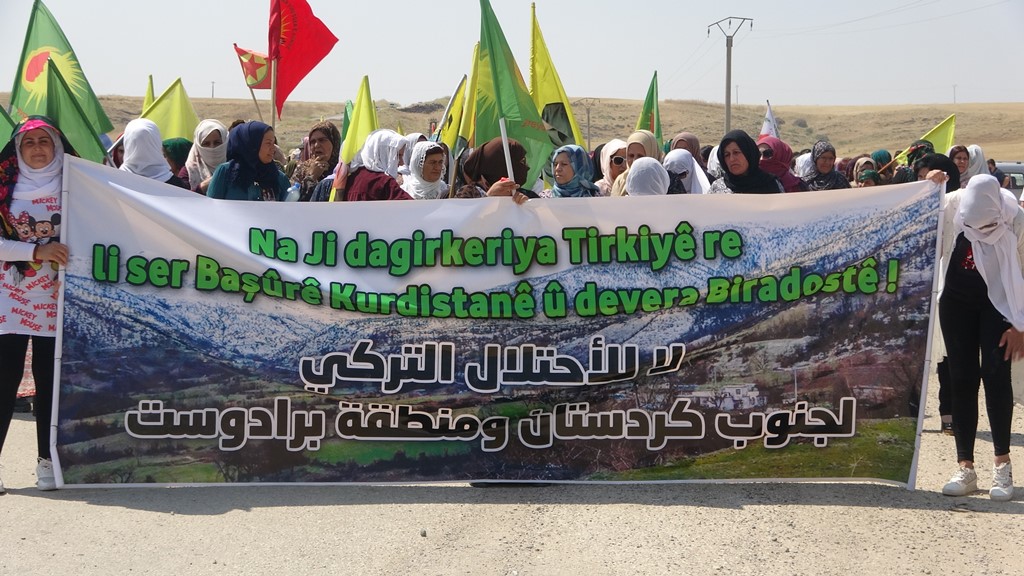 Speaking here, Kongreya Star Coordination Member Perwîn Yûsif said; "Kurdistan mountains are the homeland of the Kurds. The Turkish state cannot be allowed to occupy these lands."
Remarking that Kurdistan Regional Government is remaining silent on the Turkish occupation because of its interests, and strongly criticised the KRG's dirty relations with the Turkish state.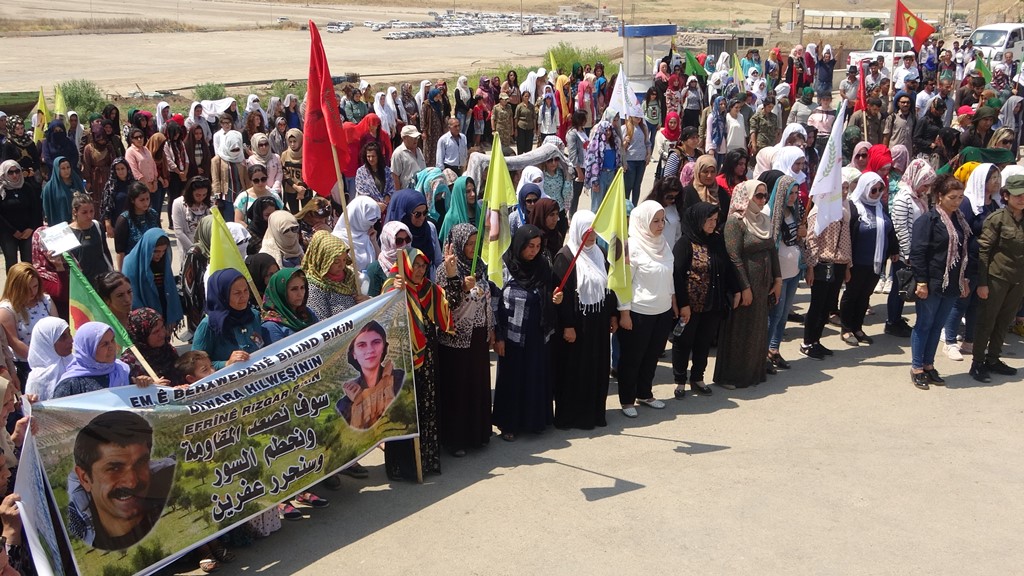 Speaking after, Derik Regional Assembly Co-president Abdulrehîm Mihemed emphasised that struggle against the enemies of the Kurdish people would be enhanced. Pointing to the Turkish state's attacks against Afrin, different peoples and faith groups, Mihemed stressed that people in four parts of Kurdistan should resist the invasion attacks of the Turkish state.