Victims of Armenian Genocide remembered in Qamishlo
Victims of Armenian Genocide have been commemorated in Qamishlo, Rojava.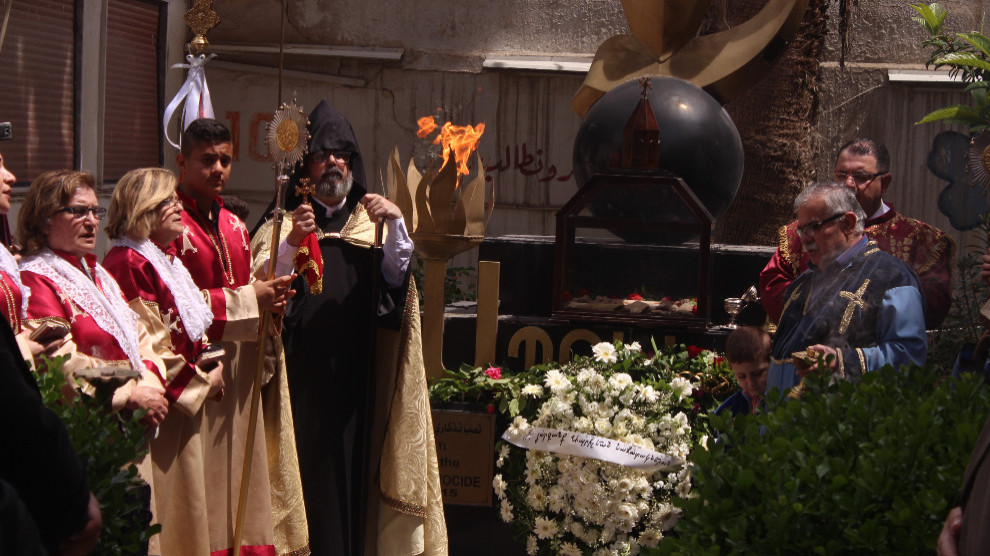 The Armenian people and their friends held a commemoration in Qamishlo city to mark the 104th anniversary of the Armenian Genocide.
Peoples from Qamishlo and surrounding cities prayed and remembered the victims at the Armenian Church in Qamishlo. Following the prayers, the mass lit candles in front of the Armenian Genocide Monument which is dedicated to the victims.
The people then left a wreath by the monument and offered condolences to each other before leaving the church.