Forest fires in Mardin and Şırnak
For the fourth day in a row, a fire is raging in a military restricted area at Gabar in Şırnak, which is ignored by the authorities. There is also another fire on the grounds of the Syriac Orthodox monastery Deir az-Zafaran in Mardin.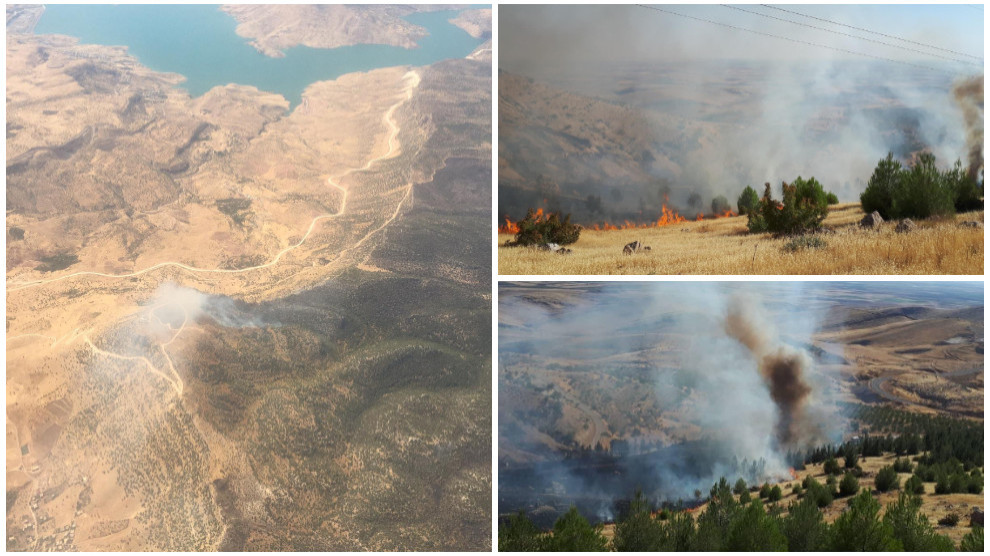 In a military restricted area at Mount Gabar in the Kurdish province of Şırnak a forest fire has been raging for days, which is not intervened by the Turkish authorities. The region declared a "forbidden zone" is the surrounding area of the village of Deşta Lala (Kırkkuyu). For four days now, the inhabitants of the village have been appealing to the responsible authorities to extinguish the flames or at least to lift the blockade so that they can attempt to extinguish them themselves. So far, the efforts of the people have bounced off the ignorance of the authorities. Meanwhile, the cause of the fire is unclear. Arson is suspected to have been started by soldiers of the Turkish army.
Fire on monastery grounds
There is also a fire in the neighbouring province of Mardin to the west of Şırnak. The fire affects an area in the vicinity of the Syriac Orthodox monastery Deir az-Zafaran (Aramaic: Kurkmo Dayro or Dayro d-Mor Hananyo) in the district of Artuklu. Here, too, there was no remedy from the state authorities at first, but instead, residents of the village of Bilali (Alımlı) stepped in to bring the flames under control. Only later the fire brigade arrived, but most of the vineyards and fir trees could not be saved.